Personalised Presentation Folders: Pocket, Document & Gatefold Folder Printing
There are many unexplored options for custom folder printing that our team of experts at PackagingPrinting can help you create ideas you've probably never thought of! It will make your company look even more professional and attractive while making it more affordable by using options like PMS spot colours and foil stamping and embossing.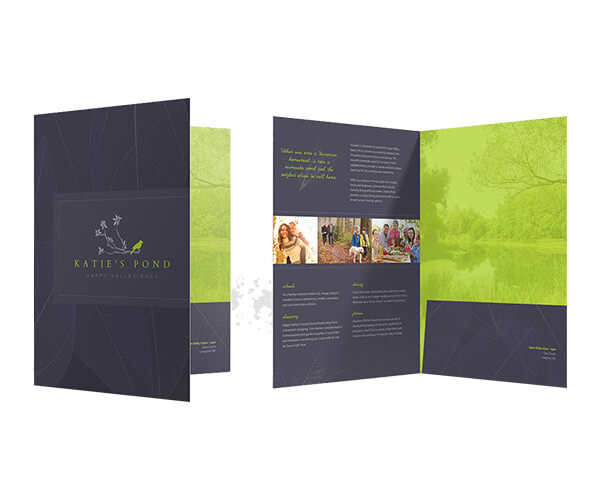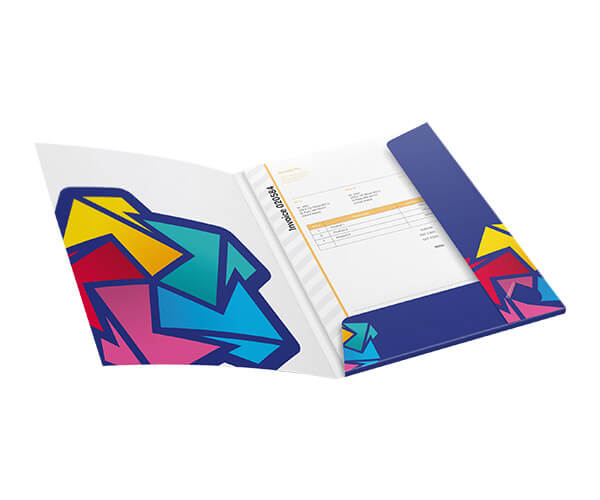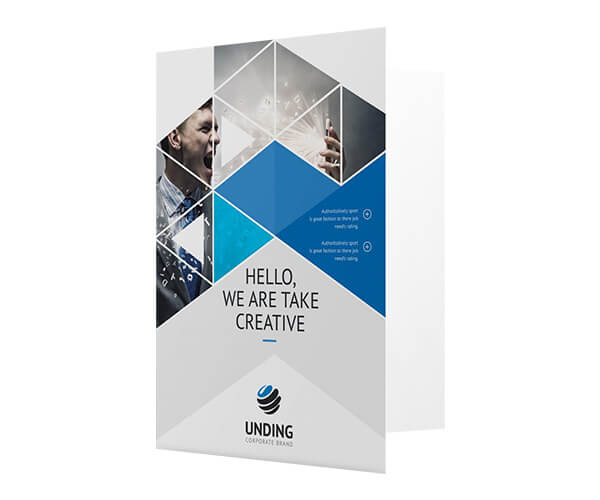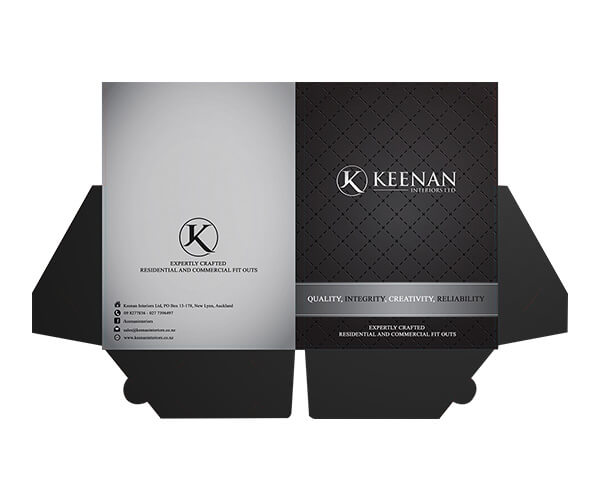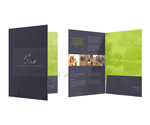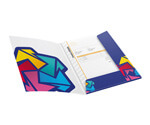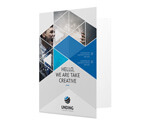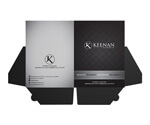 Specifications
Size — Customizable to fit any need.
Material — High-quality art paper, matte paper, gloss paper and pancy paper.
Colour — Customizable colours to match any branding and design.
Printing — Full-colour printing with high-definition images.
Finishing Options — Glossy or matte lamination, hot stamping, embossing, and die-cutting.
Design — Customizable designs to match any customer's branding and vision.
Creasing — Two-Panel, Tri-Panel, Four-Panel, Gateway, Pockets & Slits
Create a Unique Design for Your Presentation Folders
In today's highly competitive business world, distinctive marketing materials allow you to differentiate yourself from your competition and capture the interest of current and potential customers.
PackagingPrinting was the first to offer online printing for all marketing materials, and today over 95% of all the work we produce can be described as custom. Our experienced printing consultants will determine the best solution for your unique printing project using a wide range of options and products to create a unique design for your company.
Custom-Designed and Printed Folders
Folders are your chance to show off your creative side. With the assistance of our design team, you can be sure that your unique concept will be executed flawlessly every time.
PackagingPrinting has a group of designers who can design each custom item just for you. The process is one-on-one with your designer to ensure your idea is captured on paper.
The graphic designers at our company are qualified and have rich experience. They know the best design principles and have a vast understanding of pre-pressing. More importantly, they create folder designs that work how you want them to, helping you grow your business.
Expose your Business to Potential Customers with Bespoke Presentation Folders
Creating marketing materials can be complex for any company. Starting with coasters, stickers, brochures, flyers, and catalogues, the variety of products companies use to advertise and market their services and products can seem overwhelming.
A presentation folder is one item that many businesses use but doesn't make the most of. An adequately designed presentation folder can say a lot about your business regarding its appearance, style, and professionalism. It can set the tone for any meeting or product launch. A poorly designed folder with weak or dark images on poor-quality paper does not convey the quality of service you and your business can provide.
A custom-designed presentation folder exposes your business to potential customers. It is an essential tool to leave a lasting impression on that customer. The presentation folder is great for catalogues, product information sheets, and brochures. Why would customers be drawn to look through it, even if the outer packaging doesn't inspire confidence or excitement?
Let's say you're designing an attractive presentation or pocket folder. In this case, we'll look at four essential aspects to ensure you get the maximum wow factor possible and give your competitors a run.
First, select your goal and overall design. Once you've identified the people you're trying to reach, you should focus on the look and feel of your folder. Depending on your business and the intended use of this folder, it might require a professional, casual, or minimalist look with a minimal amount of colour or detail. Don't try to be everything in this one piece of marketing collateral.
Use colours, fonts, and other information judiciously, but don't be careless. More than three or two different font styles can distract from the main point you're trying to get across. It's the same with colour. Often just a few critical colours can create a strong visual style for your bespoke presentation folder. Be clear in your information and focus on essential points, such as new products, services, store openings, sales, etc. Don't overwhelm the folder with too much information. Use data to educate and inform people with your brochures and leaflets.
Paper is a crucial aspect to consider. Glossy, matte, or uncoated papers give recipients a different feel, and choosing the right one will often enhance the appearance of your message or logo.Make sure you do your homework. Talk to us, ask for samples, and determine the one best suits your design.
Check every word! An adequately designed presentation folder with the right paper, message, and attractive photos can't do the job if there's an obvious error. Even if it seems like a minor problem, an error may seem insignificant; a small spelling mistake can significantly affect your prospect's trust in your business and you. Why should they invest your money if you can't even spell? This may sound unfair, but it is true. Make sure several people review it before sending it to the printer. After that, go back and look.
Finally, it's essential to consider your presentation folders for your business. It will help you start a conversation with your customers, stick with them, and continue establishing your brand even when they're gone. Don't hesitate about the look. Find ways to help your document stand out and communicate your message. That way, you're closer to a sale or customer.
Order Your Presentation Folder from PackagingPrinting Today!
Custom presentation folders can make a statement before you say anything. Custom printed folders can be used for many marketing uses.
PackagingPrinting offers many templates that can be tailored to meet your advertising needs. Thanks to our precise cutting, we can print a standard folder or almost any other size you need. The folders you print can be printed on both sides, with the inside wholly white or printed.
Pocket folders have pockets on both sides to store and organize your other printed marketing documents. The pockets can be equipped with slots for business cards or even mini-DVDs or CDs in either pocket. Coverage is watery with the envelope; however, special metallic or PMS inks with glossy, spot UV coating can help the folder stand out.
Contact us, place an order online for wholesale presentation folders, or request free samples!