Sleeved Mailer Boxes: Custom Corrugated Cardboard Mailing Boxes with Sleeves
Customise the standard product packaging by creating your own sleeved mailer box! A custom mailing box with a sleeve can be an excellent method to advertise your brand without the cost of a full-colour box design. Design personalised packaging that will draw attention and help you save money.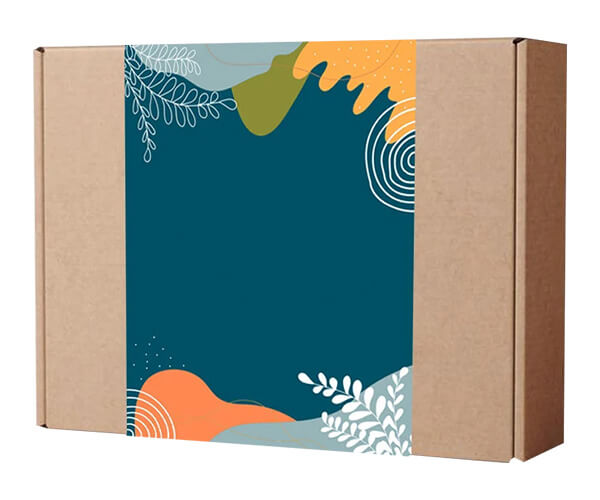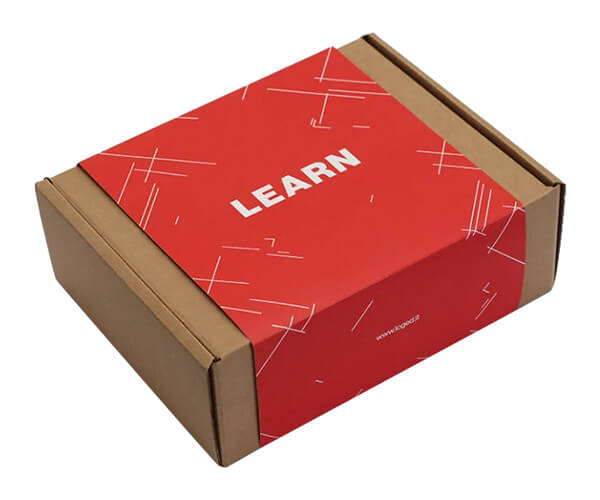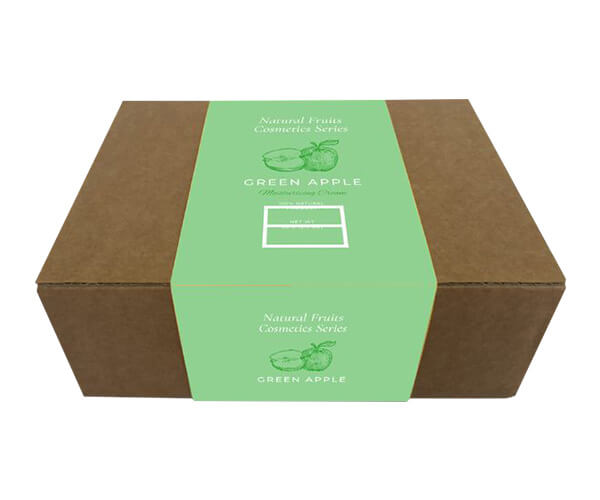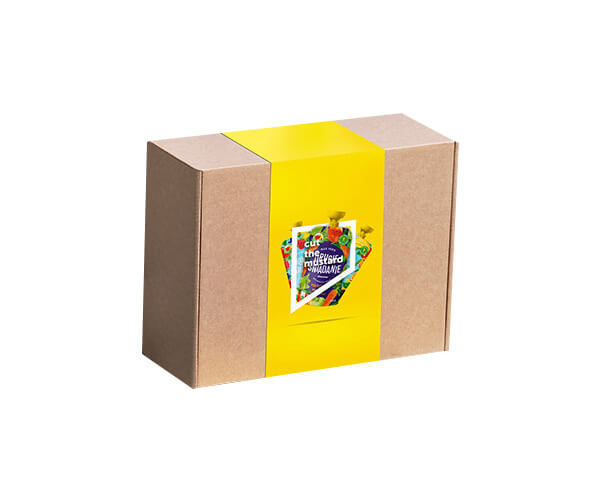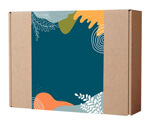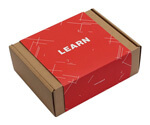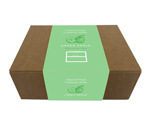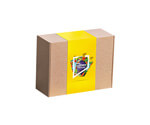 Specifications
Custom Shapes & Sizes
Upload Your Own Artwork
Single/Double-Sided Colour Printing
Durable Corrugated Cardboard and Kraft Material
Ships Flat
Mailing Box and Sleeve Printing
We can print mailer boxes and sleeves of various sizes, materials, and shapes. Let us know the size you want for your unique product packaging; we will make the mailer box and sleeve according to your requirements.
Our sleeved mailer box is printed on various materials such as cardboard in standard form and kraft paper for extra durability. Suppose you're looking to show your dedication to your customers' environmental concerns. In that case, you can also choose Kraft paper to use for your product packaging. It is fully recycled, recyclable and non-bleached.
Create Your Own Mailer Boxes and Belly Bands
It's not necessary to stick to the standard rectangle either! Use a belly band to create thinner strips on your packaging, or contact our team of experts to discuss shapes and styles. With the most modern cutting technology we have, we can design sleeves with your brand's logo or your top-selling product picture! We can send us your desired shape, and we'll send you a box mock-up for you to view before production.
Create your own designs for sleeved mailer boxes by downloading a box template or avail our design services. Our graphic designers will create an original structure to your specifications. Make an eye-catching addition to your mailer boxes using metallic foiling that adds authenticity to the product packaging. You can also choose natural brown paper sleeves for extra support, durability and simplicity for your packaging.
In any situation, you can use these boxes to provide your product with inexpensive, well-branded packaging. Use mailer box sleeves to label your packaging elegantly and create environmentally friendly mailing sleeves—an eco-friendly alternative to plastic mailers. Use smaller box sleeves, also known as "belly bands", to tie together product sets. A perfect way to personalise your packaging is to make personalised boxes with the exact cost as an entire box print.
This useful printed marketing tool could cover a myriad of other purposes, such as recyclable food packaging such as the sleeve that comes with microwave meals or the sleeve for a can. The electrical box sleeves can be placed with a tech item, offering care and setup instructions. A cake box sleeve can be wrapped around a cake for a birthday party, providing essential information on allergies. A book box sleeves can eliminate the necessity of dust jackets. Use book sleeves to apply your logo and company's name to a manual or textbook. A mailer box sleeve is a great way to create personalised food boxes and box bands, or box bands can be placed for any box you can think of. The possibilities are infinite!
Sleeved Mailer Boxes with Logos
With the help of a box belly band for a mailer, you can use it as an area to showcase your logo, images or marketing materials, and valuable product information like ingredients and guidelines. It's also an easy and effective method of promoting special offers for a short time and in limited editions. You could even retrofit existing inventory.
We can also provide you with suggestions on the most suitable finish and help in the design process.
Don't overlook that PackagingPrinting provides a complete printing service to meet all of your collateral and large-format print requirements.
Affordable and Environmentally Friendly Packaging Solution
Cheap sleeved mailer boxes can be utilised in virtually any industry for an affordable, environmentally friendly alternative to standard packaging.
The sleeves will be provided with a flat, pre-creased envelope using self-adhesive tape that allows for easy assembly. We can offer them taped and ready to be assembled if you prefer. As a maker of eco-friendly boxes and sleeves, we know that recycling is essential. All of our non-laminated packagings can be 100% recyclable in the domestic recycling process.
If you have any queries concerning sleeved mailer box printing in the UK, or if you'd like to submit an idea for a mailing box, please do not be afraid to connect with our helpful team now. PackagingPrinting provides a variety of finishes, materials, shapes, and sizes. Our designers can assist in creating the perfect appearance for your brand and product. Look through our gallery above to get some ideas.
We can provide a fast turnaround time, a fair estimate and outstanding service. Also, it's essential to know that all of our papers are made from FSC-certified mills to reduce our carbon footprint.
A box belly band that fits inside a sleeve is a remarkably flexible and cost-effective method of transforming the basic cardboard box into a stylish marketing instrument. It's an excellent method of standardising your packaging needs while still allowing you to differentiate your product from the client.