Custom Rigid Jewellery Packaging Boxes
One of the most expensive products on the market is jewellery. This is why jewellery storage needs to be both attractive and secure. PackagingPrinting considers this an essential factor when making custom jewellery boxes. The primary purpose of this packaging is to protect the jewellery. The packaging must be strong enough to cover the item from moisture, dust, extreme temperatures, impacts, and other hazards. Our rigid Jewellery boxes are functional and able to store items between uses.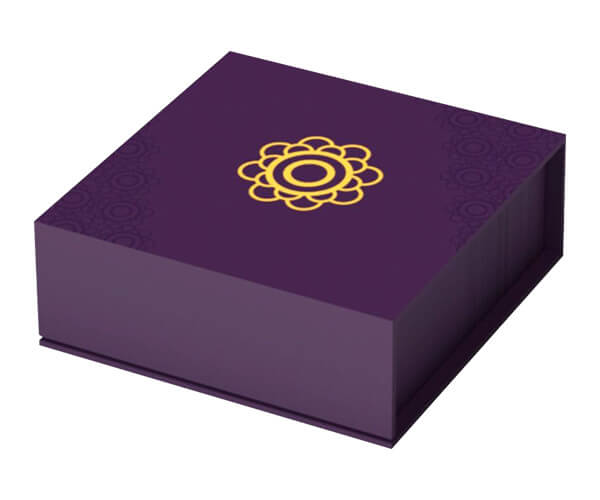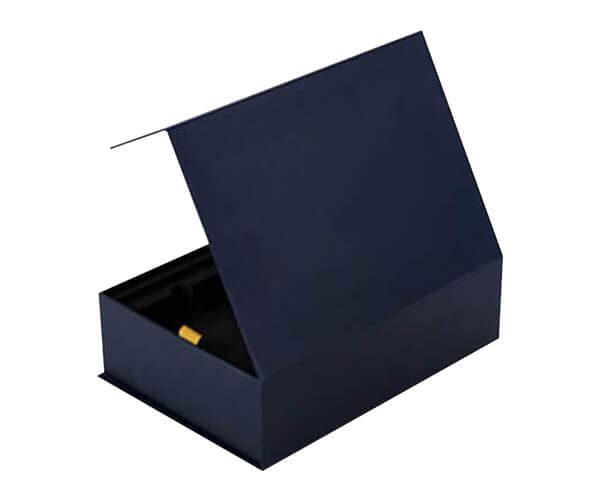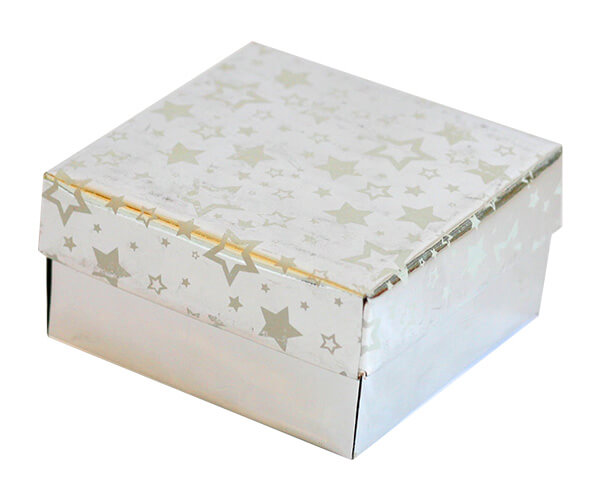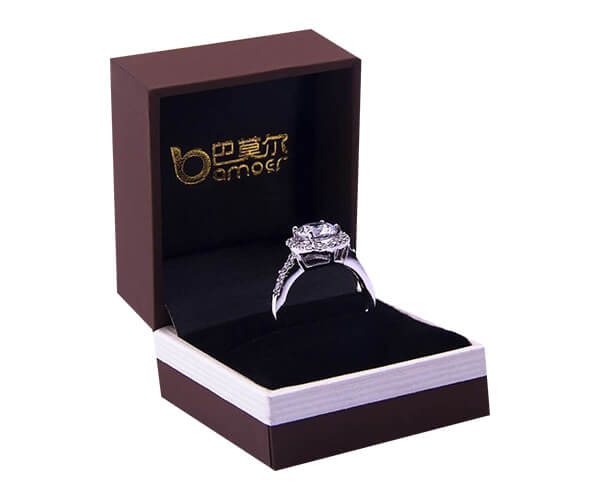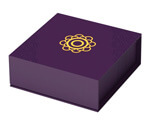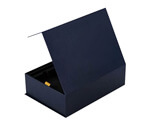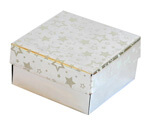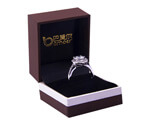 Specifications
Custom shapes and sizes
Upload your own artwork
Single/double-sided full-color printing
High-Quality sturdy cardboard/chipboard material
Market Your Jewellery Products with Custom-Designed Rigid Jewellery Boxes
Marketing and promotion are the most critical parts of the packaging. They must create excitement among customers to get them talking about the product. These boxes should be as attractive and quality as the jewellery products themselves to bring a spark to the line. Jewellery boxes can be customized to protect, store and display your jewellery.
PackagingPrinting offers unique, affordable, and customizable cardboard packaging boxes. You no longer have to use harmful packaging such as plastic, wooden, or metal boxes. Instead, you can choose from eco-friendly and long-lasting cardboard options.
Add Ribbons and Insert to Your Rigid Jewellery Boxes
Our customer saves money by being able to customize the box to suit their needs. These boxes are made by us while ensuring that they win the hearts of our customers. We also offer additional features such as box inserts or ribbons to increase the product's safety. The products are easy to open and have a personalized space. This reduces the chance of them being damaged.
Internal trays can be customized to protect delicate jewellery items. These trays can be made from foam or recycled cardboard. Depending on order specifications, these trays can be layered with fabric such as velvet. Sometimes the cover that comes into contact with the jewellery is lined or covered with material.
Foil Stamped Jewellery Boxes
The packaging is designed to appeal to jewellery items and includes premium extras such as foil stamping. This adds a metallic sheen to the design and visual content. It is also available in colours other than gold and silver.
Custom-Printed and UV Coated Jewellery Boxes
State-of-the-art digital offset, screen, and commercial offset printing create a striking packaging design. The packaging has a unique finish, such as UV coating; this is attractive and gives a glossy finish. Spot UV can also highlight specific design elements and visual content.
This creates a unique appeal to the rigid jewellery packaging that appeals to online and offline audiences.
Protect Your Jewellery Items Inside the Package
We offer strong stock material to protect against moisture, impacts, breakage, and oxygen; this will protect the jewellery from rust and tarnish. We include dust flaps in our packaging at the request of our customers.
Windowed Packaging for Jewellery Products
You can make your jewellery stand out by adding PVC sheets in cut-out boxes and lidded windows. This allows customers to see the product without having to open the box. This packaging focuses more on the product and is less likely to be damaged or stolen through the regular opening.
Eco-Friendly Jewellery Box Packaging
Are you interested in switching to eco-friendly packaging? Try our recyclable and recycled stock material. It is durable, flexible enough to be moulded into new shapes, and easy to print.
Popular Jewellery Packaging Styles
There are many options for jewellery packaging styles available in all shapes and sizes. Many options are available, including:
You can choose from various materials depending on your ordering and packaging requirements.
Fast Turnaround on Jewellery Box Orders
Our independent printing and packaging unit simplifies workflow. This allows us to supply all boxes pre-glued and pre-stapled. Customers receive the final assembled package in its original form; most orders are shipped within 8 to 10 working days of order confirmation. Express service is available for orders that need to be delivered sooner.
Jewellery Box Types
There are many variations in jewellery sizes, shapes, purposes, and materials. PackagingPrinting offers a variety of box styles to meet all customers' requirements. We offer the following wholesale custom jewellery boxes:
Rigid Cardboard Boxes for Jewellery
There are many options for traditional cardboard stock. Some are textured and can be made into boxes with custom sleeves. To add glamor to your look, customers can use a variety of layouts, laminations, and other accessories. Double-sided printed boxes are available for personalized messages.
Rigid Kraft Boxes for Jewellery
Kraft boxes are popular if you want eco-friendly and biodegradable packaging to wrap your custom rigid jewellery boxes. Kraft boxes can be printed in primary colours and accept various add-ons, contrary to common belief. It is also durable and easy to customize into many shapes. This material can be used as a presentation box for a small jewellery range.
Rigid Gift Boxes for Jewellery
Customers who want to offer high-quality jewellery are wise to choose a rigid gift box. These boxes are made of durable materials that will last a long time. These boxes are designed to protect delicate jewellery. They can also be stackable to carry a lot of weight, which ensures safe transit. These boxes have a pleasing appearance for customers. These boxes are a vital component in driving sales. Some packages may be delivered flat, while others are delivered assembled.