Kraft Windowed Boxes: Custom Die-Cut Packaging with PVC Window
In our modern times, the market is flooded with kraft boxes used for various purposes, such as custom windowed boxes. The materials that industries use to produce packaging boxes come from multiple sources to ensure they are ecological. In this case, kraft window boxes have been considered the latest trend to display and secure your goods in the best possible way.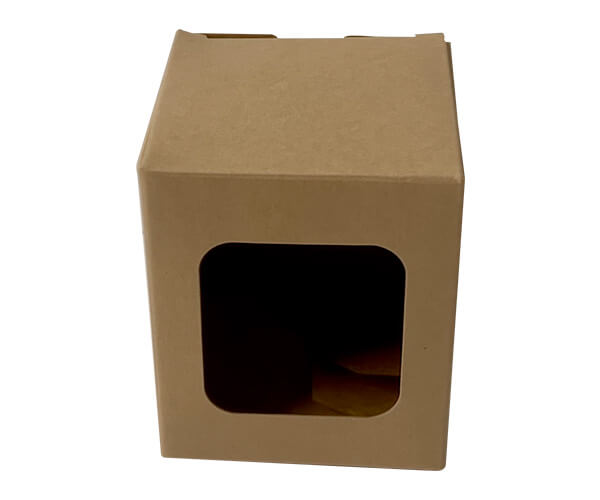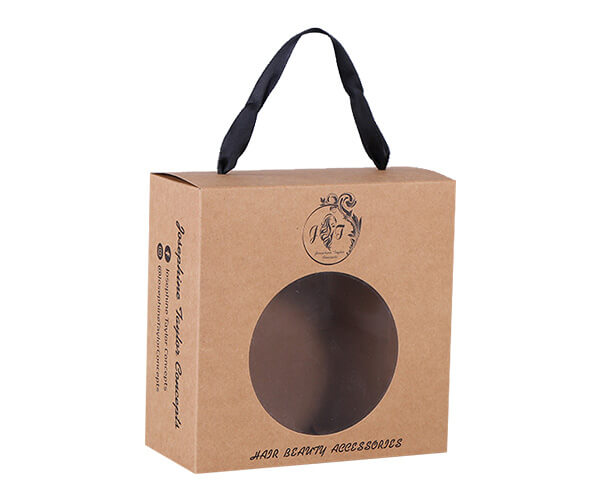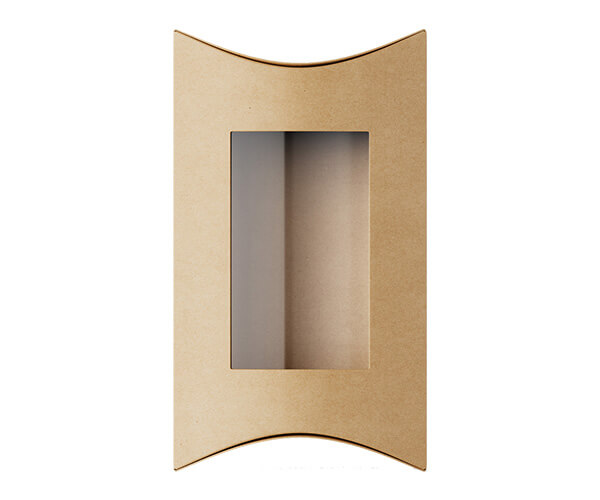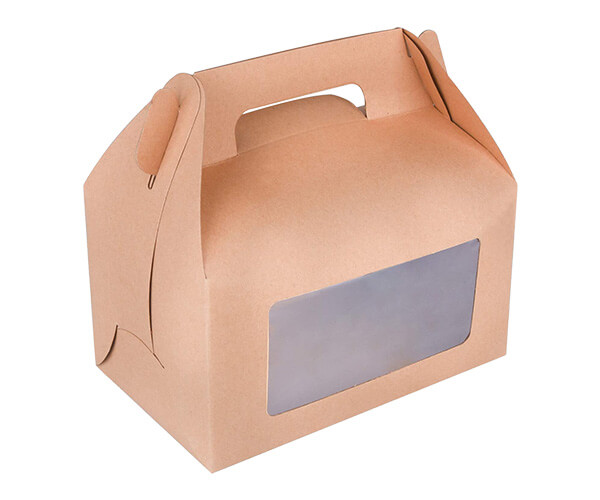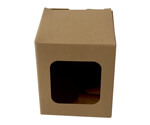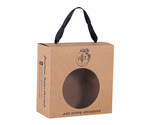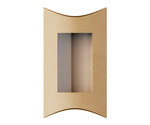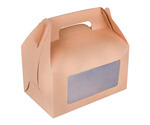 Specifications
Custom Shapes & Sizes
Upload Your Own Artwork
Single/Double-Sided Color Printing
Recyclable Brown Kraft Paper Material
Ships Flat
Present Your Unique Products Effectively with Bespoke Windowed Kraft Boxes
The most crucial benefit of windowed boxes is that they are the best for all types of product packaging. It doesn't matter if you have just started your business or if the requirement to pack your goods is a significant obstacle for you. The boxes are biodegradable; consequently, they will remove all worries about the harm they are creating to the environment.
We also know that it is essential to make an effort with integrity to make yourself popular through meaningful exposure. To bring customers to your brand, you should choose recyclable packaging for your retail products.
In the meantime, you must consider taking your packaging boxes to the next level. This is why kraft window boxes are the ideal option in this case.
The most stunning first glance of the die-cut window shape tells your customers what is inside the package.
Creatively Designed Window Kraft Boxes
In any case, showing the advantages of innovation in packaging boxes is vital. If you walk into any retail store, there is an extensive selection of products available in one place. In addition, for each of these well-thought-out and creatively designed products, custom packaging boxes can be beneficial to make customers feel more comfortable.
There is no doubt that you need to use the most acceptable boxes to attract your ideal customers. There are a variety of package types available for you to choose from. However, kraft window boxes are the most popular. Why? Because these custom boxes show the main shape of the items packed inside for potential buyers.
Display your Products Using Kraft Boxes with Windows
To make it easier for you, these window boxes can be used for more than just protecting your items. They are also the reason for fascination for your customers. You can also print them in various colours and unique patterns to create a more attractive look.
In addition, these custom-printed kraft boxes could also play a role in establishing your brand. Therefore, you have to think of ideas with imagination.
Innovatively designed kraft packaging boxes help your company present your products to consumers without unpacking them. If they can see the exact design of your product from the windows on the boxes, customers will quickly know that your items are of the highest quality.
Custom-Printed Kraft Window Packaging Boxes
One of the main things to learn about kraft windowed boxes is their widespread use. These distinctive packaging boxes are used in a variety of fields. For example, food, bakery, shopping malls, clothing, jewellery, cosmetics, and more. Moreover, these beautiful boxes can be made in different sizes and shapes. Hence, kraft boxes with windows are handy to influence your customers positively.
Well-designed and engaging personalization will grab your customers' attention and convince them to buy your product. By exploring your creative side and imagination, these custom-printed kraft window boxes can be an effective tool to enhance the visual appeal of your brand image.
You can add designs or unique printed words to make your custom boxes more amazing. In this way, the exposure of your products could be increased dramatically.
The kraft material used to make these stunning packaging has excellent illustration and printing capabilities. This way, offset and digital printing methods can be easily used to create custom packaging. Therefore, they are an extremely dynamic method to market your products and grow your business.
You may have your company logo, name, product information, contact details, and other details printed on the box. Boxes will help your products stand out to customers.
Cost-Effective and Durable Packaging Solution
Innovative kraft window boxes made in the UK are affordable and will make the perfect packaging for your goods.
It is common to see companies using ineffective packaging boxes to package their products. The result is that customers are not satisfied with the goods. In this scenario, achieving first place in the market could be difficult.
In addition to what you can do to improve the value of your product, it is best to consider the creativity in your packaging boxes. It would be best to relax now because PackagingPrinting is here to solve this problem.
We know that consumers want to know about the quality of your products without opening their packaging boxes. This is why you need the best packages to display the high quality of your product. With an impressive cut-out window design in packaging, these exclusive kraft boxes are the ideal choice.
Order Your Kraft Windowed Boxes from PackagingPrinting
We offer state-of-the-art kraft packaging boxes, which is what we aim to achieve. With the help of skilled graphic designers, using the best materials and the most modern offset and digital printing techniques, we design and manufacture the best quality kraft boxes for our prestigious clients.
PackagingPrinting offers free design support for creating different shapes and sizes of your packaging boxes. Plus, you can select finishing options for your custom packaging, such as matte UV coating, embossing, and more! Another bonus is free shipping! What could be more perfect than that?
Contact us now to get your kraft boxes with windows at wholesale prices. Call us at 0800-368-8567 or email us at sales@packagingprinting.co.uk. Our customer support team is available to assist you!