Window Packaging Boxes: Bespoke Windowed Boxes with Personalised Die-Cut Design and PVC Film
In our modern times, there is a market with various custom packaging boxes. Many brands have used custom window boxes for various reasons, including packaging. These boxes are known to be the most adored boxes ever. At PackagingPrinting, we offer these elegantly designed boxes at the most affordable price.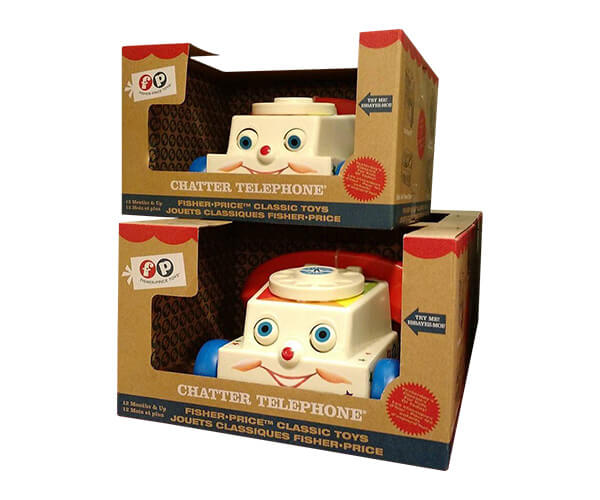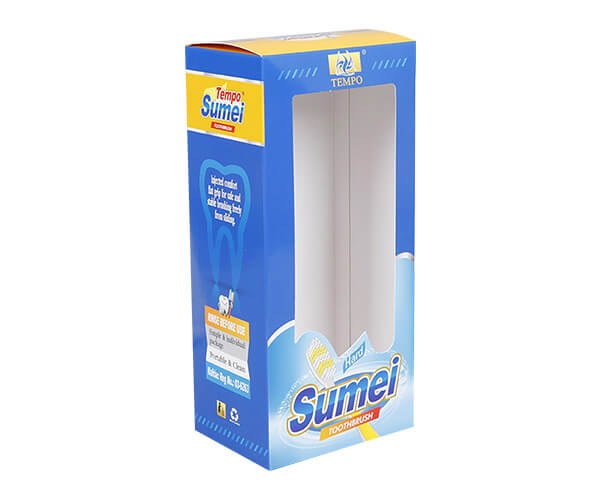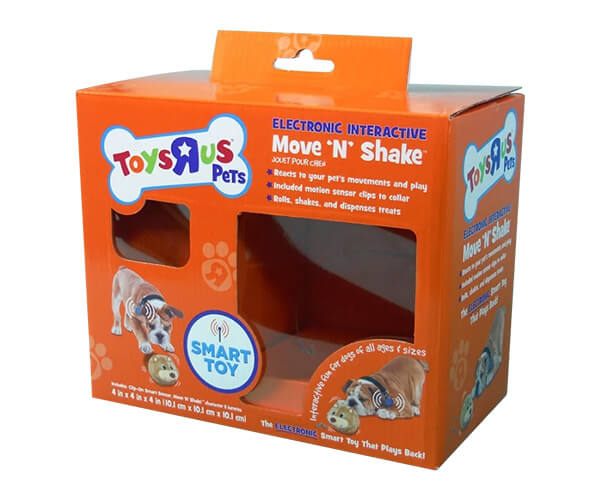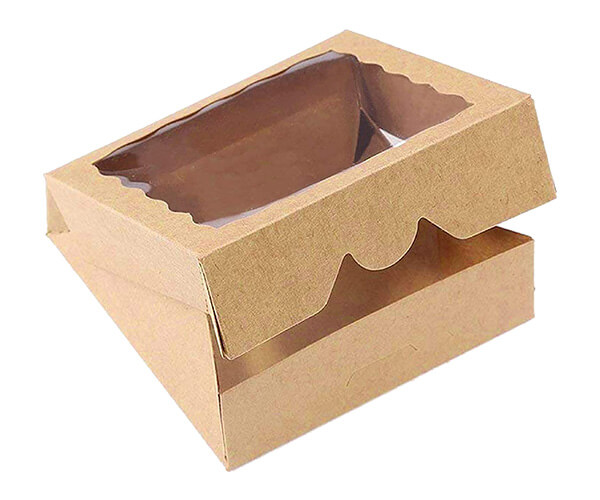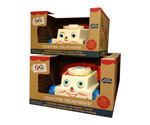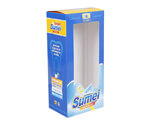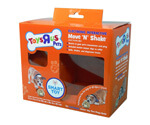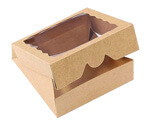 Specifications
Bespoke Shapes and Sizes
Upload Your Own Artwork
Single/Double-Sided Full-Color Printing
Premium Quality Cardboard, Corrugated and Kraft Paper Material
Metallic Foil Printing, Spot UV, Embossing, Debossing, Gloss/Matte/Soft Touch Lamination, Perforation, Scoring, Die-Cut Window and More Special Effects.
Ships Flat
Custom-Designed Windowed Boxes: Suitable Choice for Product Packaging
The best thing we could describe the windows is that these boxes are the most suitable choice. Whether an aspiring beginner or a well-known brand, these boxes will meet your packaging requirements. Plus, they have distinct shapes, and window boxes provide an impressive product display for your customers to look at.
At PackagingPrinting, we understand that it is essential for any brand to strive and win the market. That's why we do our best to make your brand famous by providing the proper transparency for your product.
You've come to the right place if you want to attract customers interested in your product! We have many years of experience in the field of packaging. This helps us provide only the highest quality solutions to your packaging problems.
It is recommended to determine the most effective way to start something fresh by using windowed packaging boxes to make your product more prominent.
By introducing the most amazing first look through the shape of a window, you tell your customers that your product is worth the investment.
Durable and Sturdy Cut-Out Window Boxes
Another reason to select our kraft window boxes for packaging is to protect your precious products safely. Applying your design to these cardboard containers will make them look more than just packaging. In addition, they will provide the most attractive display of your products.
The complete customization option allows you to create your favourite printing style on the boxes using vibrant colours and vivid images. This can make your custom packaging boxes stunningly impressive. Since you are the only person who knows your company's vision, these boxes will become the ideal branding ambassadors.
Attract Your Target Market with Colour Printed Window Box Packaging
You should know that a massive launch of similar products is available for those looking. Therefore, custom packaging boxes are the ideal choice to distinguish your innovatively manufactured products. Consequently, it would be a great idea to have unique packaging boxes that attract the attention of your target audience.
This is why the creativity that creates these boxes for living is significant. By putting your product in these attractive boxes, you are essentially convincing the market that your product is superior to comparable products. Ultimately, your customers will be drawn to take your goods to their homes.
When choosing custom window boxes, you must consider the wide range of applications. These windowed cut-out boxes are undeniably used in many different areas of business. For example, food, bakery, cosmetics, jewellery apparel, and many other markets.
Why Choose PackagingPrinting for Bespoke Window Boxes?
When you decide to work with PackagingPrinting, these dazzling boxes can be customized to different sizes and shapes. Our team is a passionate group of graphic artists who will be happy to help you create your custom product boxes. Our skilled designers can give you the best design support free of charge.
Custom windowed boxes that are eye-catching in their design will attract your customers' attention and convince them to buy your items. Expressing your imagination and style, these beautiful window boxes are a great tool to enhance your company's image.
These beautiful boxes will help you increase your brand exposure and serve as a silent sales agent for your product promotion; you can add stunning printed text or images to make your custom boxes incredible. This way, it is possible to increase the transparency of your product.
PackagingPrinting makes no compromises in meeting your business needs and requirements. We use only the best quality materials to make these top-quality boxes. In addition, you can expect to see the package printed using innovative print styles and outline borders.
We use only the most advanced offset and digital printing processes that are easy to use to create your bespoke window boxes. The result is that these boxes can be used as a powerful tool to promote and grow your brand.
We can help you print your company name and logo on the boxes. It is also possible to add product information on packages, contact details, and other product details. Therefore, these stunning cardboard window boxes will make your items more prominent to market customers.
Box with Window: Improve Your Brand Image
Another fantastic fact is that these imaginative boxes can convince buyers to buy your products without any problem. How? Product preparation is key to ensuring that it makes customers want to take a closer look at your items as they are placed on store shelves. Numerous brands have researched the topic of purchasing decisions as well as product packaging. They conclude that the main reason why customers buy products is how attractive the product packaging is.
Custom cellophane windowed boxes communicate stunning norms and immersive experiences of packaged products. If you offer a unique look to your customers, you can anticipate that sales will increase.
We have the most suitable option if you are looking for unique shape die-cut window boxes. Everyone at PackagingPrinting is committed to providing you with premium packaging and printing solutions. Our skilled designers will ensure that you receive the most prominent boxes to increase the exposure of your product.
You have to call us, and we'll send you custom window boxes with free shipping.