Custom Popcorn Boxes
Popcorn is the favourite snack of many people and also entertains movie lovers while watching movies at their homes or in the cinema. The competition in the market of popcorn vendors is increasing daily, and many new popcorn flavours are coming into the market. By aligning this, PackagingPrinting knows that your bespoke popcorn boxes will be the best tool to make your delicious popcorn stand out from competitors. We offer custom-printed popcorn boxes at the most competitive prices. We produce these boxes using recyclable and sustainable materials such as cardboard, kraft and corrugated cardboard.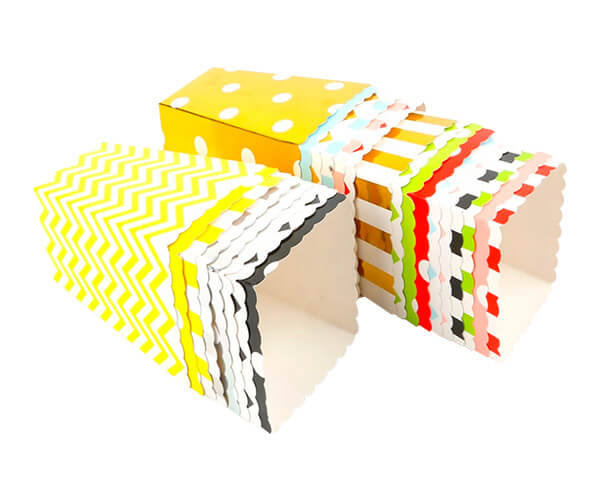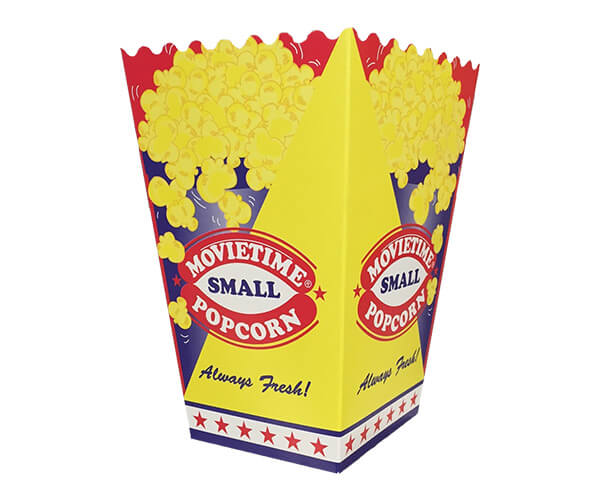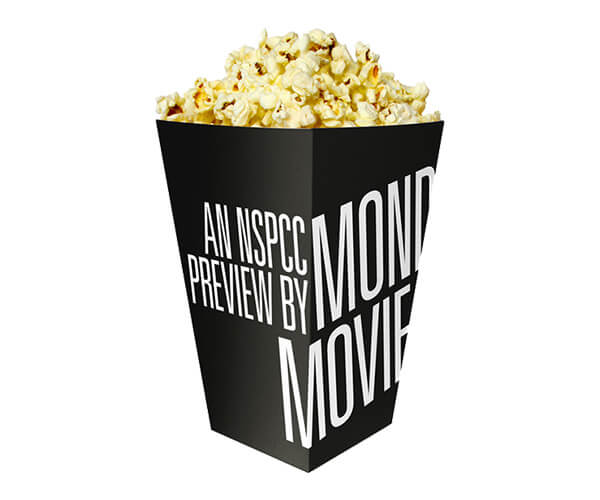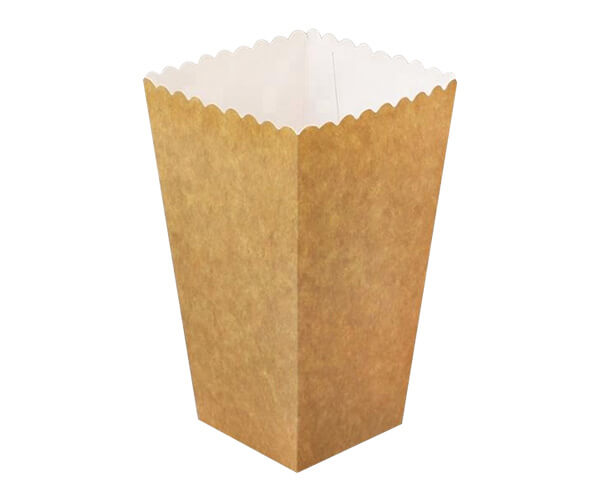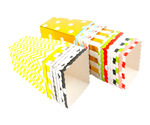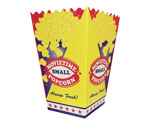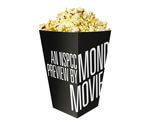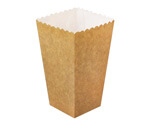 Specifications
Bespoke Shapes and Sizes
Upload Your Own Artwork
Single/Double-Sided Full-Color Printing
Premium Quality Cardboard, Corrugated and Kraft Paper Material
Metallic Foil Printing, Spot UV, Embossing, Debossing, Gloss/Matte/Soft Touch Lamination, Perforation, Scoring, Die-Cut Window and More Special Effects.
Ships Flat
Create Popcorn Packaging Boxes Using the Latest Techniques
Many food companies, restaurants, bakeries, cafes and cinemas use custom boxes to pack their edible items; many popcorn vendors are currently following this hype. Custom popcorn boxes printed with attractive artwork have been widely used to create brand awareness that helps increase sales. In addition to being beautiful, your popcorn boxes must be durable to protect your delightful popcorn.
Making custom popcorn boxes requires careful contemplation. Our box factory has qualified and experienced staff; we use only high-quality materials and modern production techniques to manufacture these boxes.
Design your Popcorn Boxes to Suit your Brand Theme
No matter what kind of celebration or gathering you host, you can always get custom-designed popcorn boxes to meet your needs. Using our high-tech offset and digital printing machines, we will enable you to get the boxes you want with high-quality print results. Tell us your specifications, such as shapes, sizes and designs, and then leave it to us. Our graphic designers will deliver the most beautiful popcorn packaging boxes in your desired shape and size.
Choose the suitable material to customize and make boxes for your delicious popcorn. We offer premium materials; you can choose from cardboard, kraft, corrugated or other packaging materials that suit your needs. You can also apply creative artwork or ask us to design your popcorn packaging with the different colour combinations you want for your boxes.
Our innovative printing technique would print your company name and brand logo on your custom popcorn boxes to provide maximum exposure for your brand.
Another great thing you would get from our customization offer is a wide range of add-ons. These add-ons will add extra security to your boxes and an attractive look to your custom popcorn packaging. Our extras include cut-out windows, stamping, foiling, embossing, and coating.
Print Popcorn Boxes with Artwork to Look Attractive
The popcorn business comes with aggressive brands, and every brand wants to gain more customers; they exclusively use printed boxes to give their popcorn a unique look and to attract customers.
Popcorn packaging also acts as the primary method of delivering popcorn to customers. Instead, they now play a vital role in the brand's success. This is why popcorn box design needs to look unmistakable even from a long distance. When printed with your artwork, these boxes will create an eye-catching look while helping customers stay loyal to your brand.
Need to learn how to design your popcorn boxes? You don't have to worry! At PackagingPrinting, we would be delighted to provide you with expert design services at no cost!
Custom-printed popcorn boxes come in different shapes and designs, some of them are as follows:
Funny clowns
The Carriage of the Princess
Printed Emoji
Cartoon Characters
Microwave Popcorn Label
Hello Kitty
Barbie Party
Halloween
Easter Candy
Polka Dots
Pink and White Stripes
Using these designs guarantees that your popcorn packaging will attract customers' attention and keep the popcorn in its original taste.
One of the excellent features of these boxes is that they help you promote your brand. Custom popcorn boxes also make it easy for customers to bring them to movie theatres. These particular boxes offer various benefits to your business and your customers. Some of them are mentioned in the list below.
It comes in a lightweight and easy-to-use form
Keeps the authentic taste of your delicious popcorn
These boxes will work admirably if you want to display your popcorn more extensively. You would attract customers by combining a unique design and an engaging print style.
Environmentally Friendly Popcorn Boxes to Magnetize Customers
Most popcorn boxes are usually made of cardboard material. This material makes them harmless to the environment. These boxes are eco-friendly, leaving another incredible impression on your brand image.
We know that only branded packaging boxes will magnetize customers, regardless of the type of items you want to offer. The energies of these boxes have a fundamental impact in mesmerizing your customers within a short period.
Compared to standard boxes, custom-printed popcorn boxes will perfectly reflect your brand image. In this way, these boxes will reflect your brand more extensively.
We realize that modern customers always like to get printed cardboard popcorn boxes rather than basic, plain or boring ones. Therefore, when these boxes can attract customers, they will have no other reason not to buy your tasty popcorn.
There is fierce competition in the market; it would be best if you jumped. You can always rely on something other than the old standards (ready-made packaging boxes) to win. Instead, offering something extraordinary to differentiate your brand would be best.
When you work with PackagingPrinting, you can expect to get the most unbeatable boxes to present your popcorn. We offer high-quality popcorn boxes to help your brand achieve success. Get custom popcorn packaging boxes delivered to you with free shipping!