Baby Clothes Packaging Boxes
At PackagingPrinting, you can get a wide range of packaging boxes for baby clothes with attractive and trendy designs that will enhance the beauty of your products and accessories. Discuss your needs with our packaging experts and start your project right now!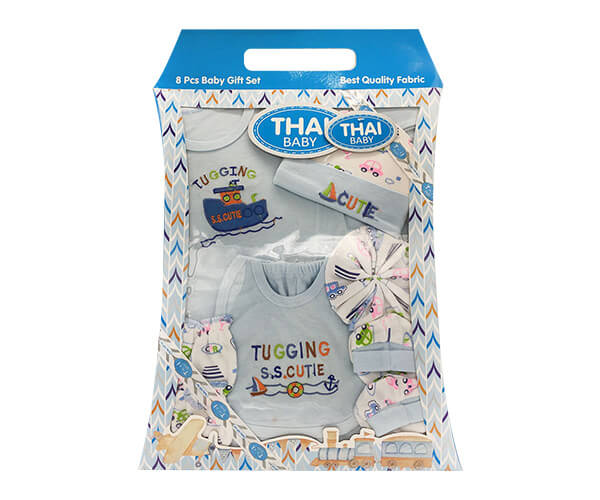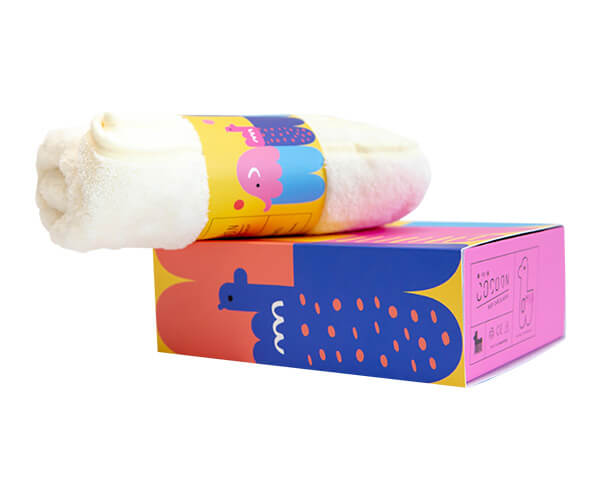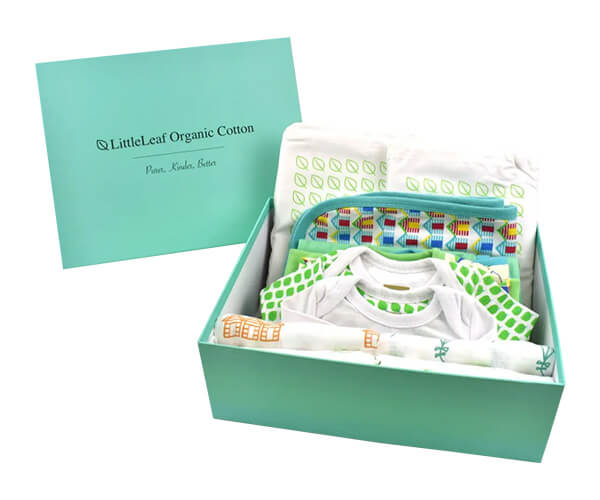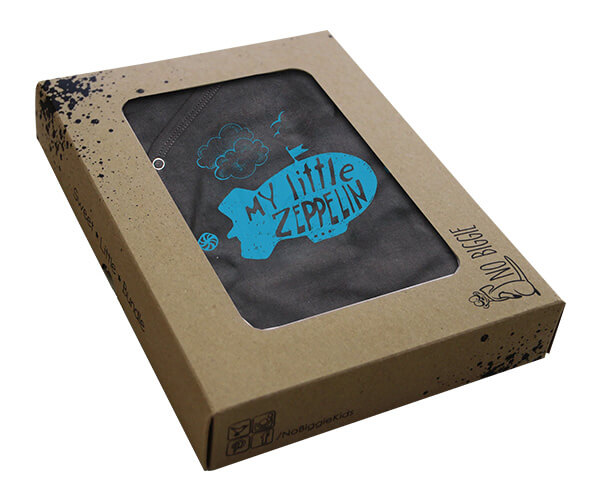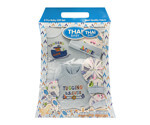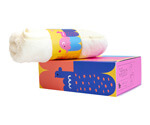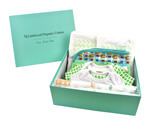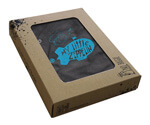 Specifications
Custom Shapes and Sizes
Upload Your Own Artwork
Single/Double-Sided Full-Color Printing
Premium Quality Cardboard, Corrugated and Kraft Paper Material
Metallic Foil Printing, Spot UV, Embossing, Debossing, Gloss/Matte/Soft Touch Lamination, Perforation, Scoring, Die-Cut Window and More Special Effects.
Choose the Best Packaging for Baby Clothes
Do you own a clothing company? Have a fashion brand? Have an e-commerce store that needs boxes to send your products to customers? You are at the right source! We provide custom boxes for baby clothes that complement your clothing design. You can find the perfect packaging solution for your brand with the logo printed on the boxes. Look at the examples above, select the style according to your requirements, or let us know what box style you need. We will create the packaging for your company exactly as you want.
Cost-Effective Packaging for Apparels
We offer boxes made from different materials that can withstand the weight of your products and protect them during shipping. We offer corrugated mailing boxes that are cost-effective and a better option for shipping baby clothes, as they cannot be damaged during transport.
For clothing shipments, you can use mailers and shipping boxes. Both options are best, depending on the business. Paper bags are also an option; they can be more cost-effective and efficient than boxes, take up less space and last longer because they use less material.
On the other hand, the boxes are an exceptional presentation and an excellent choice for companies that want to offer a premium customer experience. Our custom-made apparel boxes are 100% recycled and most likely recyclable. These boxes are handy and help your customers carry products easily.
Promote Your Brand with Eco-Friendly Packaging
Many brands pay special attention to sustainability and the environment. PackagingPrinting helps you get packaging that is entirely environmentally friendly. Our boxes can be recycled, which will help save nature and reduce waste on land.
Particular attention is paid to producing children's clothing packaging to ensure that everything is correct and in accordance with customer requirements. Our packaging for baby clothes with a logo is perfect for those who want to increase their brand awareness. This means that your product will stand out among other things on the shelves of retail stores.
Custom Printed Baby Cloth Boxes
Packaging is more than just a beautiful box. Present your unique products in bespoke packaging and make your business successful on the market. Add your brand logo, product images, details, information and anything you want onto the packaging. We offer full-colour printing services (CMYK/PMS) that will enhance the beauty of your packaging and also increase sales. Protect your brand's product using custom paper bags, shippers, mailers, or retail boxes for baby clothes and create a memorable packaging experience.
Durable Packaging Options
It is becoming challenging to be noticed in a highly competitive fashion and clothing market. You can enhance your customers' experience using high-quality cardboard baby apparel boxes and other custom packaging options. The perfect packaging solution for baby clothes is folding cartons. They can be used to pack small sweatshirts, jackets, socks, shirts, and pants. The hexagonal two-piece are another option for packing clothes but will cost more than the standard folding cartons. Luxury products often come in printed rigid boxes that are solid and durable. No matter what clothes you sell, our extensive selection of packaging options can help your brand.
Create a Positive Impression on Your Customers
Customers deserve more than just being sent their clothes in plain packaging. Your customers will be impressed by the professional look you present when you deliver your product in custom-printed clothing boxes. You can create a variety of packaging for your retail and ecommerce fashion brands to make a lasting impression on your customers. Create your own baby clothe packaging to make a positive impression.
Order Your Baby Clothes Packaging Online
Are only 50 boxes needed? Do not worry! PackagingPrinting allows you to order only 50 units. No matter where you are in the UK, we will deliver packaging boxes directly to your door in 8-10 business days. We do not charge our customers for shipping, as shipping is for all orders.
Don't have a ready-made design for your branded packaging? No problem! We have a dedicated team of graphic designers who will work with you to help you get attractive and professional artwork for baby clothes packaging.
Contact us to discuss your requirements or request a custom quote to get an estimate for your boxes.