Hexagon Two-Piece Boxes
Show your products some love with our custom hexagon 2-piece boxes! We won't disappoint you with quality production, detail-oriented work, and quick turnaround times. Why settle for standard packaging when you can stand out in various sizes and styles? On top of that, our prices are simply unbeatable! Get in touch to get a custom quote and see what we can do for you.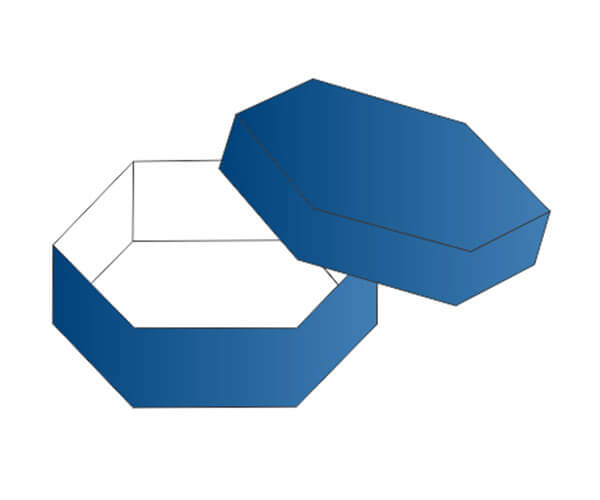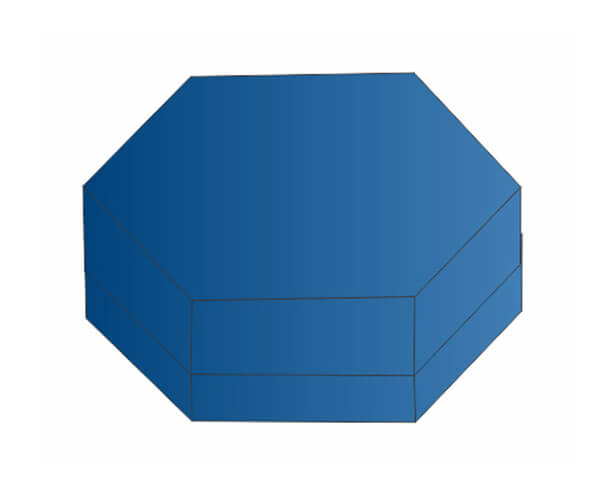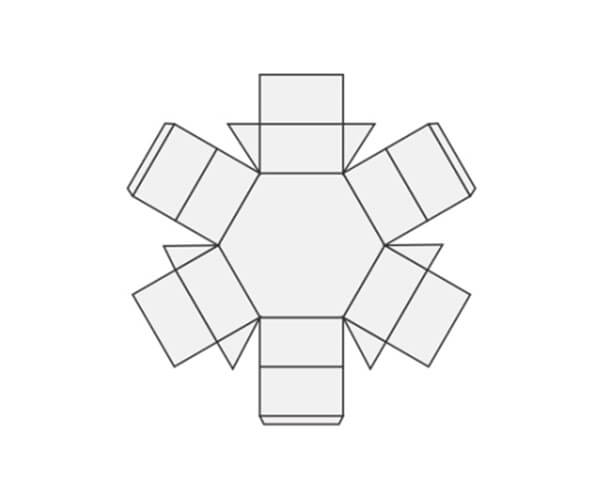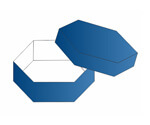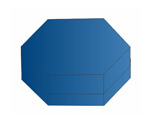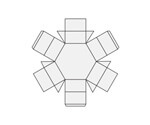 Specifications
Custom Shapes and Sizes
Upload Your Own Artwork
Full-Color CMYK/PMS Printing
Cardboard, Corrugated, or Kraft Paper Stock
Ships Flat
Create Exciting Product Packaging with Custom Hexagon 2-Piece Boxes
Want something different and eye-catching to package your products? Look no further than hexagon 2-piece boxes: the perfect packaging for any product. Their unique trademark shape will not only stand out from the rest of the packaging crowd, but it will also demand attention! Plus, retailers can customize them to give an extra personal touch – nothing says luxury like a box crafted especially for you! Not only that, but the level of durable quality these hexagon 2-piece boxes offer is unbeatable. So if you're ready to take your product presentation to the next level, these are the boxes for you!
Create Boxes That Make a Statement with Our Hexagon 2-Piece Designs
Transform your creative vision into something spectacular with our cardboard hexagon 2-piece boxes. Our Kraft, corrugated, and cardstock options provide a range of choices to fit your project. We also offer extra features like embossing, debossing, and raised lettering for a truly stand-out look. With access to experienced graphic designers and around-the-clock customer care service, all the expertise you need is there to help your project come together. Put your ideas into motion - order your hexagon 2-piece box today!
Printing and Packaging Solutions That Exceed Expectations
At PackagingPrinting, our experienced professionals work hard to develop solutions that fit our customers' constant packaging needs. We use the latest technology to turn ideas into masterpieces, all while using high-grade materials for added durability. We have everything it takes, from concept to finished product, to provide printing and packaging solutions that exceed expectations. We thrive on challenges and strive to use otherworldly innovation to ensure that each client's vision goes from concept to reality. We don't just want to meet your standards; we want to blow them out of the water!
Add a Stylish and Durable Touch to Your Packaging
Order your custom-printed hexagon 2-piece boxes—the best choice for packing and gifting! Not your usual packaging, they come with an edgy hexagon shape that makes an impression. On top of the stylish look, they're also super tough—they're backed up by drop, stack, and weight tests, so you can rest assured you're getting a quality product. And if you want to personalize your product packaging look, you can customize the options to make the perfect packaging for your goods and gifts. So go ahead, and order custom boxes from PackagingPrinting!
Durable Product Packaging
If you want your products to stand out in style, choose custom hexagon boxes for your product packaging requirements – they'll help make a strong first impression and showcase your brand. These boxes feature all sorts of bold lines, lively colours and durable materials, plus they're designed to fit whatever size or shape your items come in perfectly. And with a range of special colours, textures and prints on offer, you can take your hexagon boxes to the next level and create an unforgettable experience for your customers. Get the most out of your products with these attractive, secure hexagon boxes from PackagingPrinting!