Hinged Flip Lid Rigid Boxes
A plain box is too simple for packaging documents and products. Products like jewellery, food, or cosmetics should be packed in a printed box for their importance. Rigid boxes with hinged lids are the ideal packaging to store your products. You can save time and order the flip-top rigid boxes with your brand logo from PackagingPrinting at wholesale prices. PackagingPrinting is an expert in providing high-quality and perfectly shaped rigid boxes.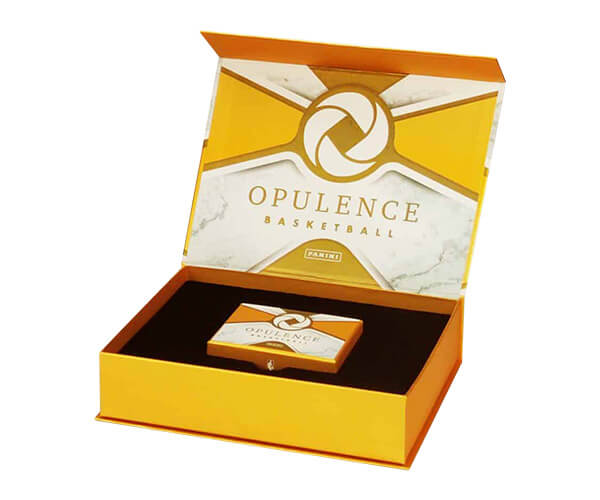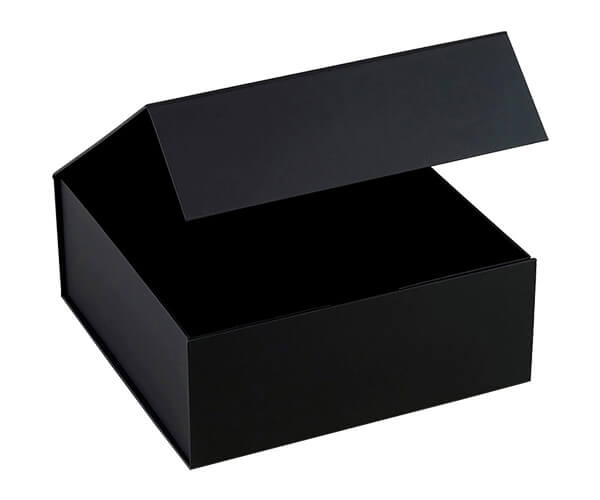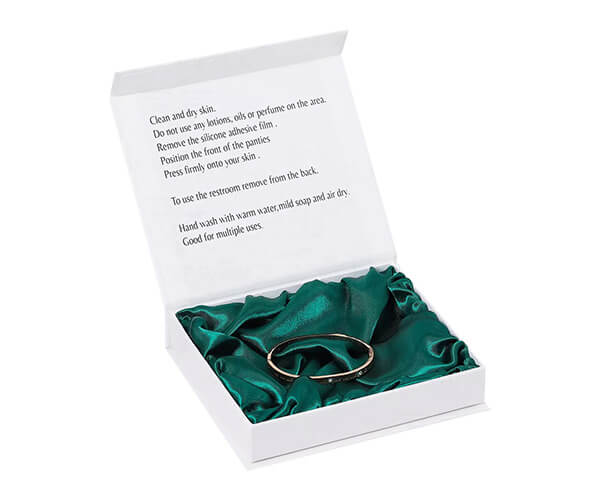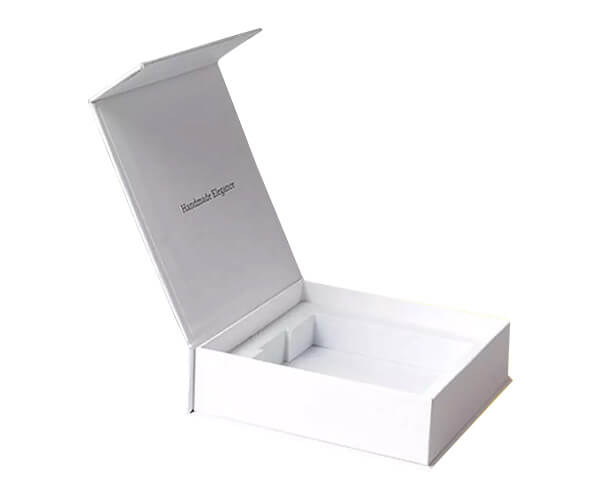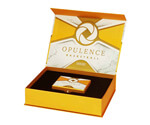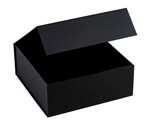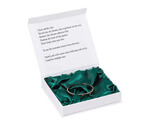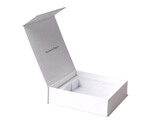 Specifications
Custom shapes and sizes
Upload your own artwork
Single/double-sided full-colour printing
High-Quality sturdy cardboard/chipboard material
Custom-Designed Hinged Flip Lid Rigid Boxes
The boxes are similar to the hinged lid model. They have an opening at the top. The lid is then opened and closed using an integrated hinged lid. These rigid boxes with hinged lids look like small boxes; this mental connection works well here. These boxes can contain both materially and ideally valuable items. You can choose from a variety of hinged lid box options.
We don't believe in standard solutions that our customers can adapt. Our customer's wishes are the basis of everything we do. We offer rigid hinged lid boxes in many sizes so that you can find your custom hinged box among them.
We offer rigid boxes with hinged lids in various sizes. Most of our packages come in the traditional box shape; these can be flat. You can also purchase hinged flip lid rigid boxes in the popular cube shape. These boxes are mainly used for product packaging.
Custom-Printed Hinged Flip-Top Rigid Boxes
We are pleased to fulfil the many requests of our customers for customizable designs of rigid hinged-lid boxes in printed form. There are many options available such as:
Company name and brand logo printing
Slogan or motto
Special notes
Product details
We offer custom-printed hinged lid boxes at an affordable price to all our commercial and individual customers. You can send us finished designs or make something from scratch using words and images. We will print everything technically possible on your rigid boxes. We are happy to provide detailed advice.
Promote Your Business with Hinged Lid Rigid Boxes
The boxes have a distinctive design that makes them attractive. With its firmly attached hinged lid, the box lends a subtle elegance. It's a way to show appreciation and good taste. The contents must be suitable for the delicate appearance of the box. Gift wrapping in a hinged box is a great way to present fine jewellery, refined confectionery, and high-quality cosmetics.
Printed rigid hinged lid boxes can promote you either as an individual or for your business. A printed box can be found as beautiful packaging. Individuals and businesses alike know the importance of purchasing a collapsible rigid box. Want to buy a folding carton too? PackagingPrinting has a wide range of packaging box options. How many and which would you prefer? Contact us!