Metallic Foil Packaging Boxes: Custom Silver, Gold & Red Foil Printed Boxes
Metallic foil boxes are a wonderful and valuable addition to packaging solutions. These excellent boxes come with a more commendable and delightful look due to the metallic foil used during the production of these boxes. Gold/Silver foil is delicately printed on these boxes to enhance the quality of the packaged items. These boxes are perfect for wrapping gifts you can give to family and friends on special occasions.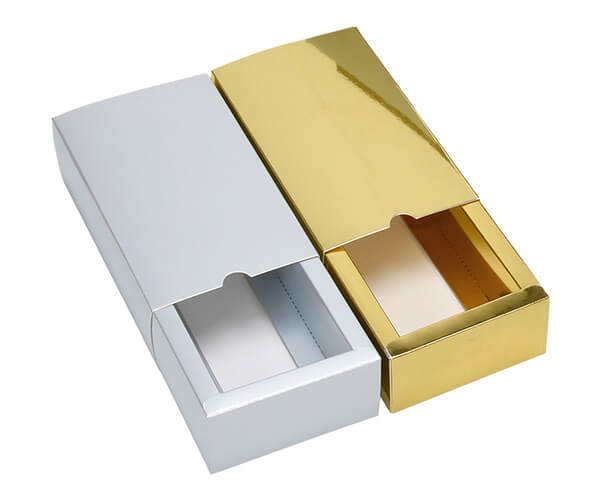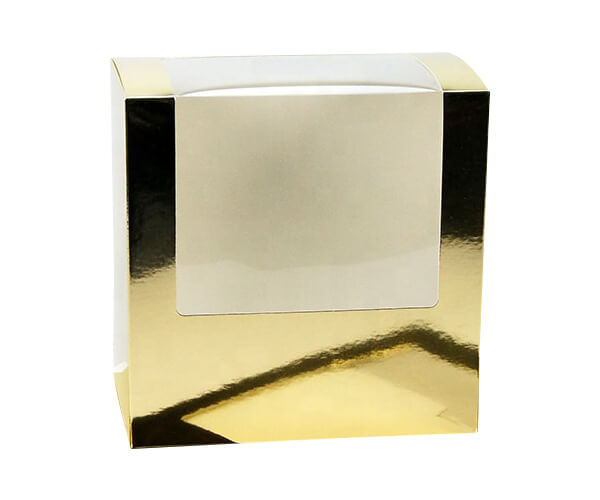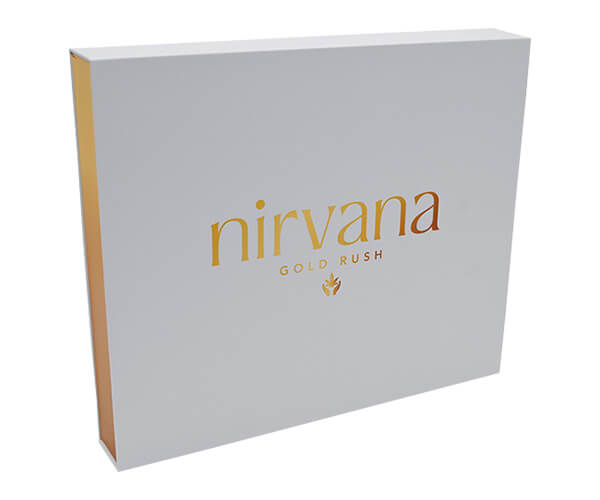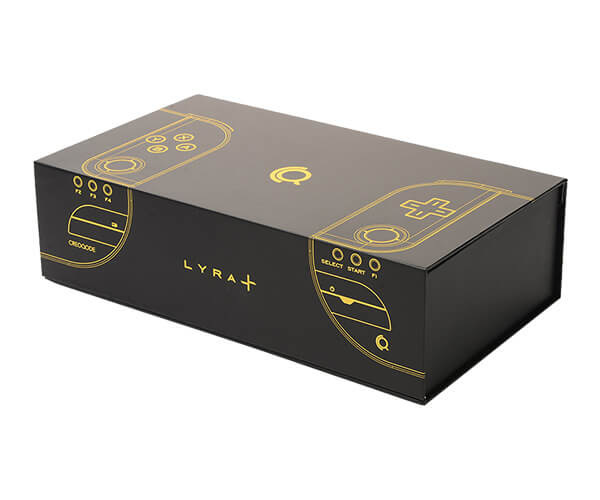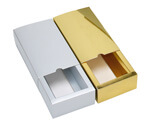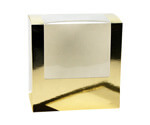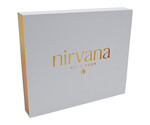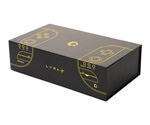 Specifications
Bespoke Shapes and Sizes
Upload Your Own Artwork
Single/Double-Sided Full-Color Printing
Premium Quality Cardboard, Corrugated and Kraft Paper Material
Multi-colour, Silver, Red, Gold Foil Printing, Embossing, Debossing, Perforation, Scoring, Die-Cut Window and More Special Effects.
Ships Flat
Attract Customers Using Metallic-Foil Colour Printed Boxes
The metallic foil on the boxes gives a distinct shine, gives the boxes a shiny effect, and enhances the beauty of the package. The attractive packaging material encourages shoppers to buy the products inside the containers without thinking. We all know that some people tend to buy things that are in their sights. In this case, these boxes are designed to attract the most interest within minutes.
A great feature of the unique metallic colour printed box is its versatility. It means you can design them in any size or shape that best suits your needs as a business. Whether a gift for your loved one or a simple makeover for your business, these boxes will surely help you attract more customers.
Another great thing about these gorgeous metallic foil boxes is that they are generally eye-catching. These innovatively designed boxes are the best option to increase sales and convert your customers into buyers.
With this fantastic artwork and design that resembles the boxes of the golden age, they could become a valuable resource for your company. In addition, more customers will be attracted to these packaging designs. In addition, they will also see the benefits of this campaign.
Sleek and Stylish Foil Stamped Boxes
Custom metallic foil boxes that look elegant are not just about style and appearance or reflecting your brand image. Beyond that, they're more valuable when they step up to offer extra protection and safety that standard boxes don't.
Due to the substantial coating of the plated substance placed over the top layer, all the packed items inside the box will remain safe, as the gold foil boxes block the UV light of the sunlight directly from the sun and their infiltration into the boxes.
Box Printing with Gold and Silver Foil
At PackagingPrinting, we offer the most unusual nature of printing from our creative digital and offset printing equipment. If you're worried that your logo might get lost or that various imperfections might be visible on the boxes, we promise you that none of this is happening.
We use the most up-to-date equipment to print and design this unique gold/silver foil box. You can trust that our skilled designers will do their best to ensure you receive only the best packaging.
Create Memorable Foil-Stamped Packaging Boxes
The most memorable and top-notch packaging boxes need the trust and experience of the best quality hands and hardware. PackagingPrinting has the ideal combination of these. In turn, we offer our customers a full range of well-designed custom boxes.
Free Graphic Design Services
We can provide expert design support to help you create the perfect metallic foil box. Plus, you won't be asked to pay for our design help! What more could you want?
Metallic Gold/Silver Foil Boxes at Wholesale Prices
We recognize that all brands require discounted premium boxes. We have created efficient channels for sourcing, assembling, and delivering essential materials to meet this need.
Therefore, we are pleased to provide our customers with the most valuable services. No matter the size of your purchase, we will provide you with the most delicate gold foil wholesale boxes that every brand on the market can't beat.
Custom Shapes and Sizes
The most unique and luxurious products are produced in different sizes, requiring precise measurements. The best quality cutting at PackagingPrinting is guaranteed to help you with this problem. Our custom size will be perfect for your requirements, no matter what sizes you make or what packaging sizes you need.
We offer the most elegant boxes in small and large sizes. Use these beautifully crafted silver foil boxes for luxurious items such as perfume, jewellery, or other designer clothing. The ultimate personalized silver foil containers are the top options for gifts. The beautiful gift items in these boxes will appear unique and impressive on special occasions and events.
Design Your Metallic Foil Boxes
Be aware of the essential requirement of the packaging that is on order. We offer a range of design options that can be combined with these. We have the most talented group of print experts who are just a phone call or email away to assist your needs in creating the most effective print designs for you.
Undoubtedly, these boxes do not require large print because they are already impressive. However, we will print them with the highest efficiency regardless of the printing type.
We are the best option when you want to purchase the highest quality, best designed, attractive, distinctive, and original packaging. Even better, at PackagingPrinting, you can get the best wholesale deals in the industry. We are the only company offering similar quality items at a lower cost.
What are you doing? There is no need to waste your time because you have come to the right place to find the best printing and packaging options. All you have to do is place an order with us, and we'll deliver the most stylish metallic colour printed boxes right to your door for free shipping.