Foam Inserts: Protect your Unique Products inside the Package
We offer custom foam inserts to ensure the safe product packaging of your branded items. Are you looking for packaging inserts to protect your products from damage? In that case, there is no task too large for us. We can provide high-quality foam inserts to help you pack and ship products items safely.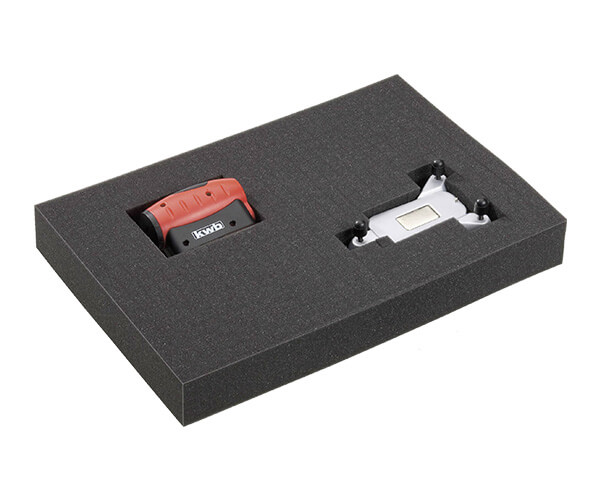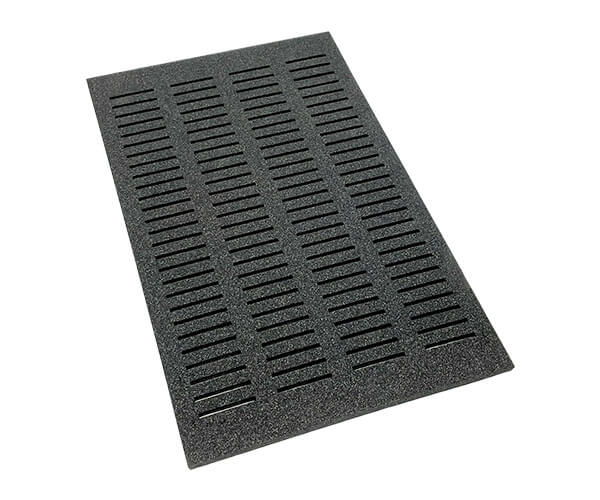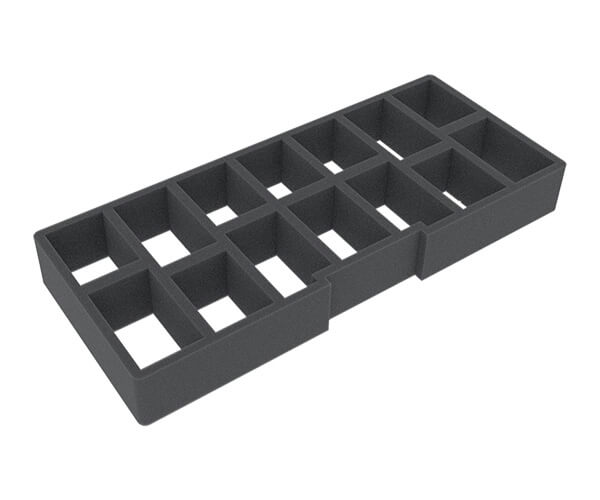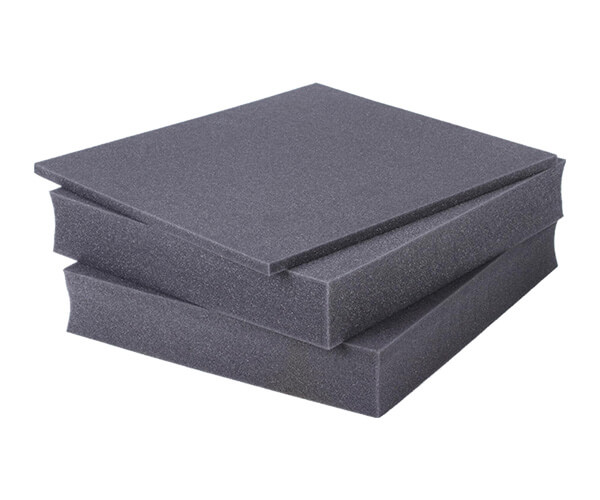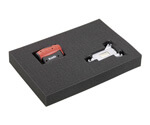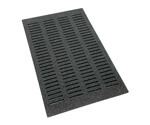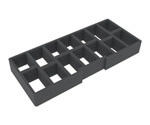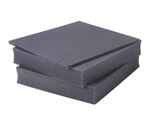 Specifications
Custom shapes, sizes and die-cut options
Suitable for all types of products
Ensure safe delivery of your product in the box
Durable white and black foam
Ready to use
Custom-Made Foam Inserts
Custom-made foam inserts are recognized as being more durable and secure than the pick and pluck foam or a standard foam-lined case. We can provide custom foam inserts cut to size in various colours and densities with top-quality materials that ensure your items are safe from harm.
Our packaging experts work with several cutting machines that provide an extremely professional finish for your foam inserts that protect your products. We've been involved in various projects over the years, and each one has its specific specifications. We're sure that we'll offer high-quality custom foam inserts to you based on our knowledge.
To ensure the best protection for your merchandise, look at our dustproof and waterproof rigid box collection. They all are a perfect fit for the custom foam inserts. Our retail boxes are also a popular choice among our customers due to the top-quality and affordable options.
Best Safeguard For Product Packaging
The principal purpose behind the foam insert is safeguarding items during transport and storage. Because the insert is precisely cut to meet your needs, there isn't better protection or padding. The bespoke foam inside the packaging can increase the protection of your product. We also offer cardboard box inserts to ensure the safe delivery of your products; you can discuss your requirements with our packaging experts to discover suitable packaging for your branded products.
An attractive and vibrant insert will improve your presentation and increase the appeal of your product. Suppose you're planning to present a product at a trade show or to prospective customers. In that case, our coloured-foam insert will surely be a way of getting their interest. We have a variety of foam colours available.
Insert Sketch and Price
It is impossible to provide you a price quote for your foam inserts and dividers without having an outline, sketch, or even a photograph with the dimensions. So, it would be best if you send us the drawing of the insert you need for your product packaging.
Custom foam insert is always priced higher than the typical foam; however, it has numerous advantages, including the appearance, protection, and colour options, and is more durable than normal foam.
What Makes PackagingPrinting Different?
We provide custom packaging boxes and inserts to big and small businesses since we realize that your needs aren't just about large volume but also the protection of your unique products. Whatever your needs are, we will collaborate with you to create the perfect design that meets your requirements. Our team of experts is ready to help with this process from beginning to end.
In addition, we provide the largest selection of box styles available in the UK, so we can provide you with the ideal custom packaging to go with the foam insert.
How to Get Started?
Please send us a drawing with full dimensions via email, including special requirements, like the specific density of foam needed, weight of the items to be placed into the foam, colour, lead time, or packaging needed to complement the packaging insert. We will respond to you with a quote within one business day.
If you'd like to proceed, you must submit your order and pay your payment. Then you would receive an approval of the design to ensure that all is in order before we begin. After that, your foam will be placed into the production process to be cut and shipped out. You can contact our sales department by email or phone for more details.