Custom-Printed Wedding Favour Boxes
We know the importance of guests attending wedding events, so we have served them sweets and favours to make them happy. You may have seen how wedding favour boxes are mainly used for this purpose. One of the advantages is that they can be made in any shape, style, colour and material. So never use standard packaging; Order your personalized boxes for wedding favours now!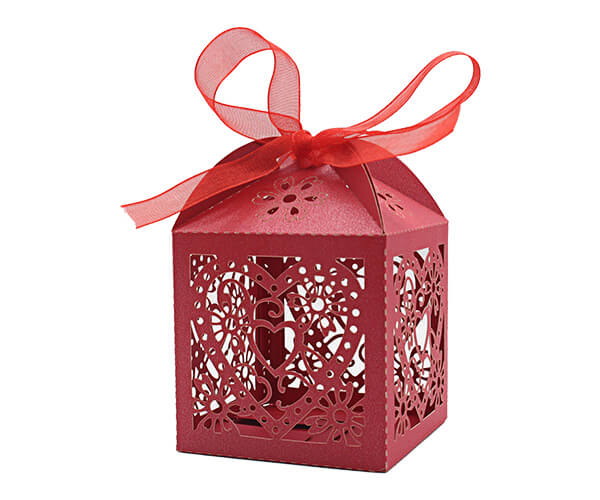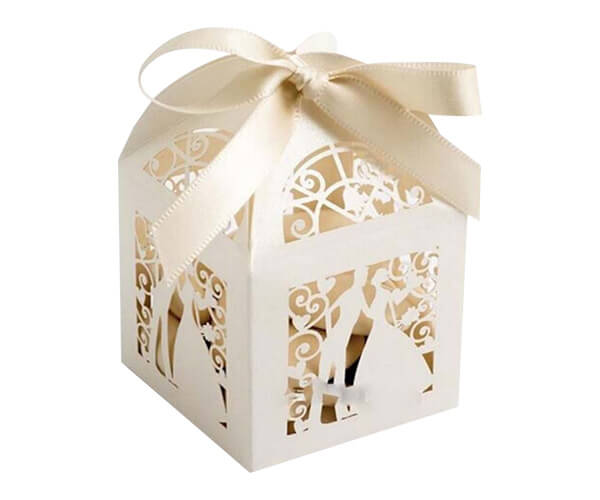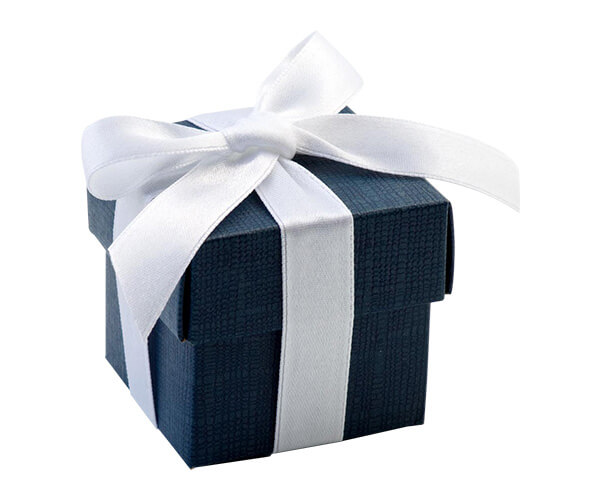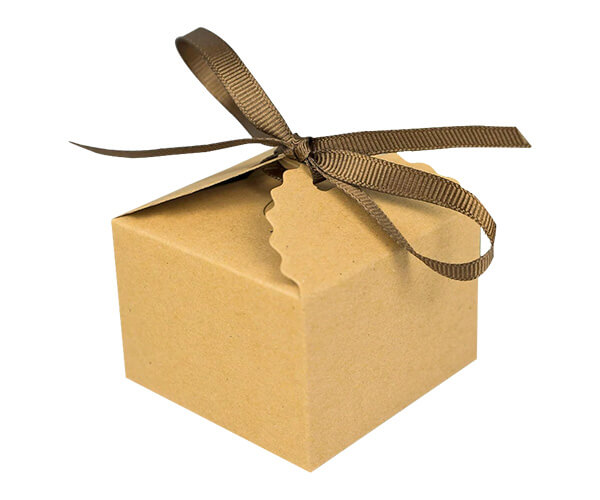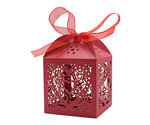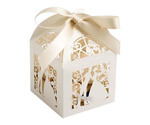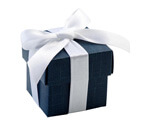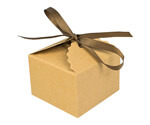 Specifications
Custom Shapes and Sizes
Upload Your Own Artwork
Single/Double-sided Full-color Printing
High-Quality Sturdy Cardboard/Corrugated/Kraft Material
Ribbons & Bows
Metallic Foil Printing, Spot UV, Embossing, Debossing, Gloss/Matte/Soft Touch Lamination, Perforation, Scoring, Die-Cut Window and More Special Effects.
Ships Flat
Attractive Favour Boxes to Display a Luxurious Presentation
PackagingPrinting is here to help you get custom favour boxes to run your events. These boxes are available in many different designs to meet the packaging requirements of different occasions. Consequently, you can choose the models that you would like to get. Furthermore, you can apply your creative design to the boxes by availing of our complete customization offer.
Personalized favour boxes are ideal for an elegant presentation of your gifts. These excellently designed boxes deserve to create an impressive display and make your guests feel unique.
Build a Strong Connection with your Guests with Printed Wedding Favor Boxes
At PackagingPrinting, we offer custom-printed wedding favour boxes to make a wow presentation. Come up with an attractive structure; these boxes will be the ultimate way to make your loved ones happy.
We are your go-to place if you've been looking for personalized favour boxes for wedding events. PackagingPrinting is an experienced packaging service provider that will meet all your packaging needs.
Finally, you can build a strong connection with your loved ones in this busy world through your favourite boxes. Everyone hopes to raise their image to a new level of professionalism. The best way to achieve this is through custom boxes. Therefore, your boxes will be precious to get a quick mutual understanding.
We usually see favour boxes in wedding ceremonies because they are perfect for wrapping gifts. Even better, these boxes have a sturdy and elegant design, making them suitable for decorative purposes. Another good thing is that you can completely customize your favour boxes.
When you decide to work with PackagingPrinting, you can customize every inch of your boxes. You can change their shapes, styles and sizes and choose colour combinations according to your needs and specifications.
For example, you can print the image of a wedding dress and the names of the bride and groom on the boxes. In addition, you may also have the option to customize the theme and design of the wedding favour boxes to make them suitable for a particular event.
Durable and Elegant Packaging for Wedding Ceremonies
Favour boxes are usually made of cardboard and kraft paper materials. The fabulous print styles of different patterns and colours will complement the rest of the work by providing unique decorations. The appearance of the boxes will then be polished using various excellent finishes.
You can choose from gloss, spot UV, matte or other finish options. However, every finishing touch will make your boxes more beautiful and engaging.
Using our modern digital and offset printing techniques, we'll help you make a memorable first impression that will last forever. Additionally, if you want your favourite boxes to be sturdy and durable, you can always choose cardboard material.
Wedding Favour Boxes with Logo
PackagingPrinting fully understands that success is the main goal for your business to achieve. That's why we offer custom-printed wedding favour boxes with logos, unique designs, shapes and sizes along with your pictures.
Favour boxes printed with artwork are specially designed to symbolize love. These boxes are the ideal way to provide a better packaging experience.
Turn your Ordinary Products into Extraordinary Ones with Favour Boxes
PackagingPrinting always pays attention to assisting our valued customers. That's why we offer custom favour boxes to help you present candies, sweets and gifts at wedding ceremonies. We know that in today's busy life, you can easily win the heart of your guests by using printed favour boxes with striking colours and attractive themes.
Favour Boxes as the Best Marketing and Advertising Tools
Moreover, you can present your items in these boxes on special occasions like birthday parties, weddings, weddings or business meetings. These special boxes will ultimately elevate your brand reputation.
Undoubtedly, these colourful boxes can help you with marketing and advertising purposes. With dazzling favour boxes wrapping your branded items, you can forget about spending a significant budget on expensive commercial advertising. In addition to all the great things, we offer wedding favour boxes at competitive prices.
Contact us now, and our friendly customer representative will help you get custom wedding favour boxes! PackagingPrinting offers premium packaging and printing solutions at affordable prices.