Custom Gift Soap Boxes
Are you looking for personalized soap packaging to give someone as a gift? We are the solution! PackagingPrinting offers custom gift soap boxes to allow you to present bars of soap to clients or family/friends for an unforgettable experience. These boxes will highlight your soaps in the best gifting approach; you can make your soap brand stand out and come out on top in the market.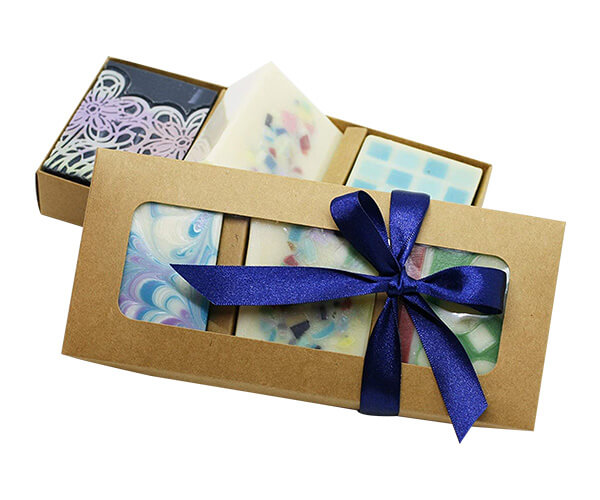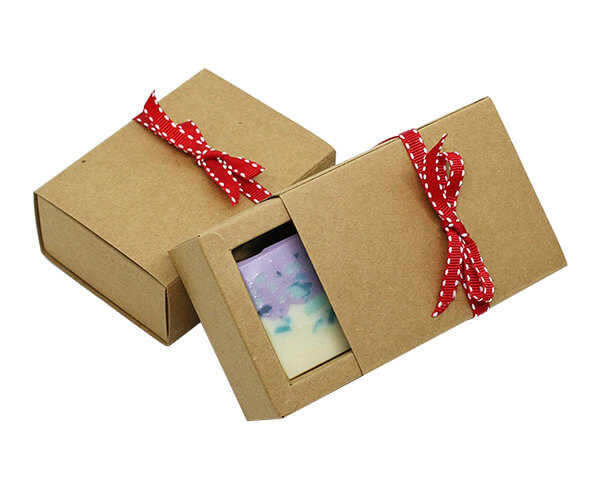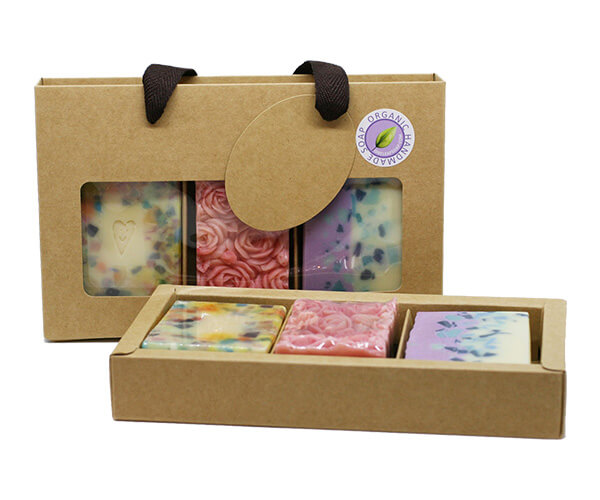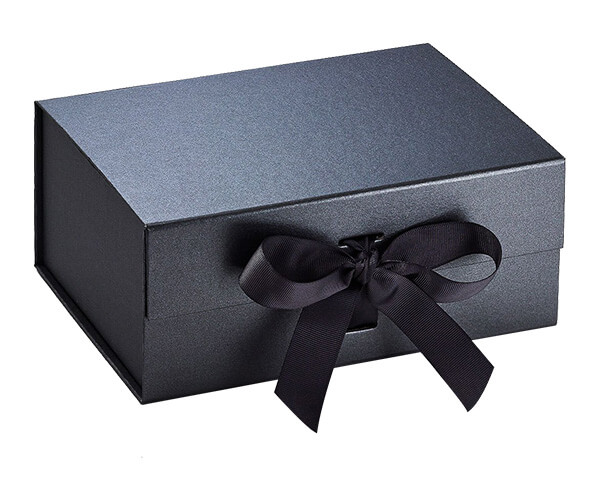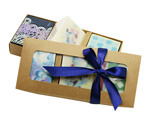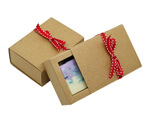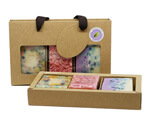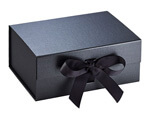 Specifications
Custom shapes and sizes
Upload your own artwork
Single/double-sided full-color printing
High-Quality sturdy cardboard/luxury rigid material
Ships Flat/Preassembled
Create Soap Gift Boxes to Highlight the Quality of the Product
In the competitive market, your soaps need to be more delightful and convey an incredible impression. This can easily be done by putting them in luxury gift boxes. With these trendy boxes, you can reach the market and influence customers to purchase your soaps.
As a soap brand, you should put effort into your soap packaging and constantly make every effort to improve them. By doing this, you will be amazed to see how your soaps will sell strongly.
This certainly doesn't mean you can ignore focusing on the quality of your soap itself. However, some soap brands spend more money from their financial plan to invest in their packaging boxes. They spend much more than they spend to maintain the quality of boxed soap items.
Indeed, even if people judge the book by its cover, at the same time, you must recognize that the quality of your soap bar can influence those observers to be your loyal customers. For this reason, you would prefer to avoid them being pulled into your custom soap gift boxes. However, they must also be convinced of the quality of the soap. In other words, the presence of your personalized gift packaging goes beyond the quality of your items.
Impress your Loved Ones with Printed Soap Gift Boxes
Have you ever felt that the role of your packaging boxes is to impress the recipient of the gift? Sending gifts to friends and family is a valued practice. People like to fill their friends and family with valuable things and pure feelings. As the name suggests, a gift is something that undoubtedly needs to be wrapped amazingly.
PackagingPrinting offers custom-printed gift boxes for soap to give something extraordinary. After all, we know that customers would look for a brand that offers the most phenomenal soap in flawless packaging boxes.
Every time you visit the market, you see how various brands have introduced soap items in charming and stunning packaging boxes. How can you offer something unique to win the market in such a situation? With our printed gift soap boxes, you can present your soaps with a distinctive look that intrigues your target customers.
Gift boxes should be more than eye-catching when the soaps are packed inside. As we recognized, soaps are listed under daily-use items. Soaps have become an excellent trend for gifts these days. We can see how they send soaps to their loved ones as a gift on various occasions like birthdays or baby showers, and this is just a more extensive glimpse.
Professionally Design your Soap Gift Boxes
We design boxes professionally and guarantee to make them ideal presentations for your soap items. Moreover, you can get your gift soap boxes in different shapes, sizes, and designs depending on the details of your soap items.
At PackagingPrinting, you can get these boxes professionally made. In addition, your personalized gift soap boxes will complement superior printing quality and other factors that can help you place your soap items in the centre of attention.
These boxes will be a great package to impact your brand character significantly. Also, printing your logo or some soap details on the boxes will make them stand out as branded packaging boxes.
Get High-Quality Rigid Soap Gift Boxes
Soap bar packaging should be beautiful and elegant. We use only modern digital and offset printing techniques to print your soap boxes. With our years of experience, we do not compromise on quality. For this reason, your custom gift soap boxes will be made of top-quality rigid cardboard material.
In the retail market, we can see different types of soaps created by various brands that are kept to be sold. In this context, the unique and enthusiastic packaging boxes will stand long enough to be seen by those customers who walk around the store to find the best soaps.
So, don't your soaps deserve fancy rigid boxes? If you do and you're keen to get your hands on luxury soap boxes, you've come to the right place! PackagingPrinting offers the perfect packaging and printing solutions to meet your requirements. With our custom rigid soap boxes, you can grow your business in a short time.
Do not hesitate to contact us; our friendly customer representatives are available to help you place your order!