Custom Windowed Candle Boxes
Transform your candle products into a luxurious presentation with custom window boxes! Appointed with a transparent window cut-out to showcase your candles, these custom boxes come in various sizes and shapes. Incorporate a branding element into the box so your logo is visible from every angle. Perfect for any candle company looking to make their product stand out and leave a lasting impression, custom windowed boxes provide an elegant way to package your candles.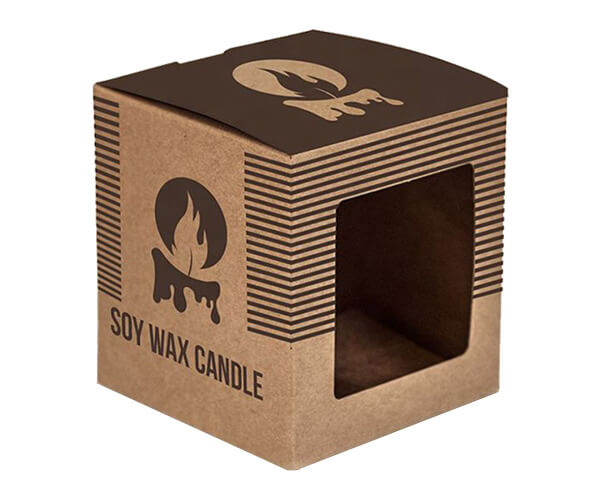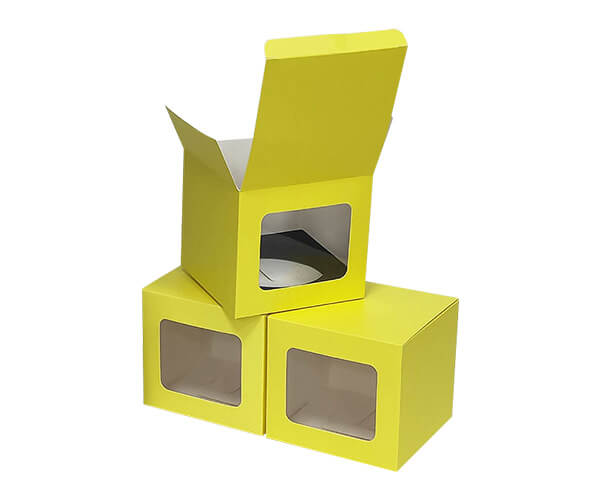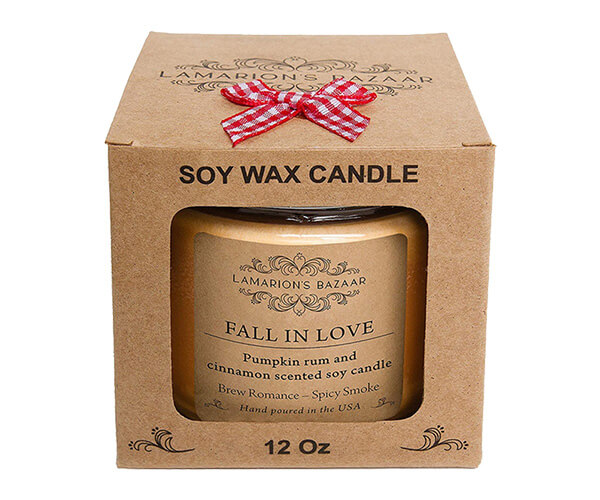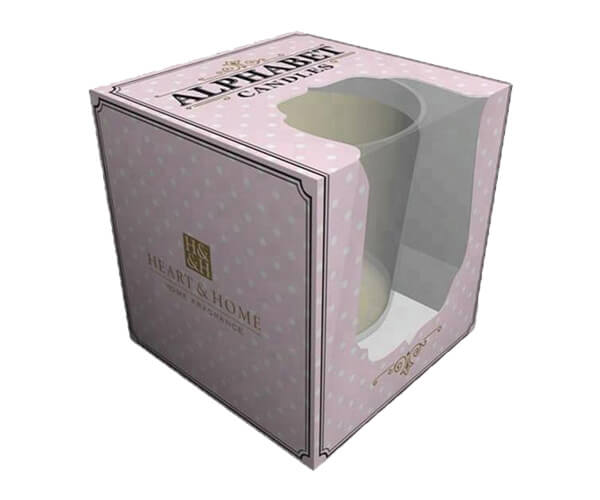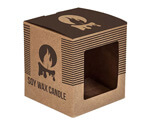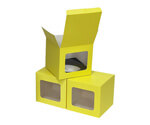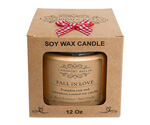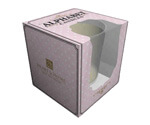 Specifications
Custom shapes and sizes
Upload your own artwork
Single/double-sided full-color printing
Premium cardboard, corrugated and kraft paper material
With Die-Cut and Clear Plastic Window Patch
Personalised Cardboard Candle Boxes with Viewing Windows
Transform your candle packaging into a luxurious package with our custom candle window boxes! These custom boxes, made from eco-friendly cardboard materials, have windows which make it easy for customers to view your candles. Ideal for corporate gifts, wedding favours, and home decor, these boxes will help you create a lasting impression. Our custom boxes come in numerous beautiful colours and styles, from simple window pockets to stylish box lids with openings that display your candles. Showcase your product's unique and signature style and make your customers feel valued. Create a unique atmosphere with these cardboard candle boxes, perfect for adding a touch of sophistication!
Step Up Your Candle Presentation with Custom Window Boxes
Custom window boxes are ideal for growing businesses to present their products creatively. You can maximise the potential of your candle presentation by customising every aspect of the package, from the colours to the font, design, shape, and size. Having the product visible outside the package allows potential customers to observe its quality and judge its worth. Different materials like corrugated, paperboard, and Kraft paper will enable you to experiment with various textures, creating an opulent effect. With custom window boxes, you can elevate your product presentation and attract more customers with an eye-catching and luxurious product. Stand out from the competition and take your candle business to the market's peak with custom window cut-out packaging!
Showcase Your Candles with In-Built Window Cut-Out
Bring style and beauty to your candles with our custom-printed window boxes! A unique window cut-out allows customers to admire the candle without removing the packaging, which is perfect for displaying votive candles and multi-scented jars. These creative display boxes maximise shelf space and create a stunning storefront presentation. The durable cardboard construction ensures they are safe and secure, providing a cost-effective packaging solution for your candles. With candle window boxes, your products will stand out and draw attention.
Unlock a World of Luxurious Candle Packaging
These lovely boxes feature spectacular designs, intricate embellishments, and breathtaking materials that will unlock a world of exquisite and dazzling candle packaging. Perfect for expressing your sensual desires, showing appreciation, and making someone feel special, candle window boxes will amaze you with their luxury and mesmerising allure.