Custom Pie Packaging Boxes
Pies should be packaged and presented in personalized boxes that delightfully display this heavenly treat. This way, our specialists produce custom pie boxes and let you choose your custom designs to print on the boxes. In addition, PackagingPrinting offers free design support and fabulous ideas to enhance your pie packaging experience.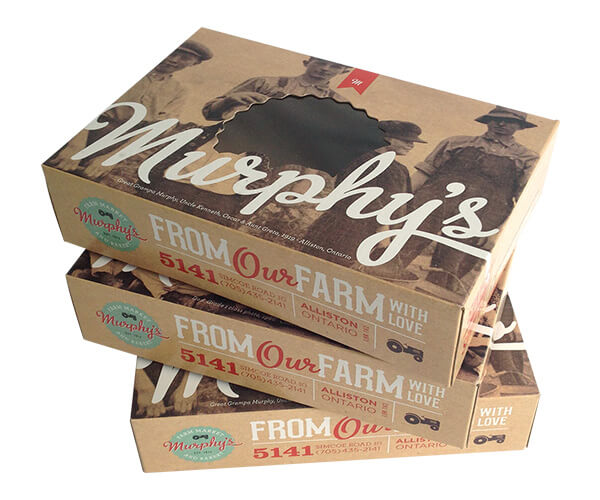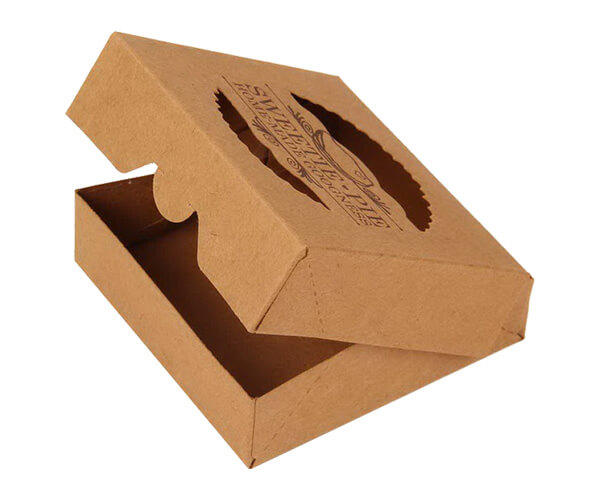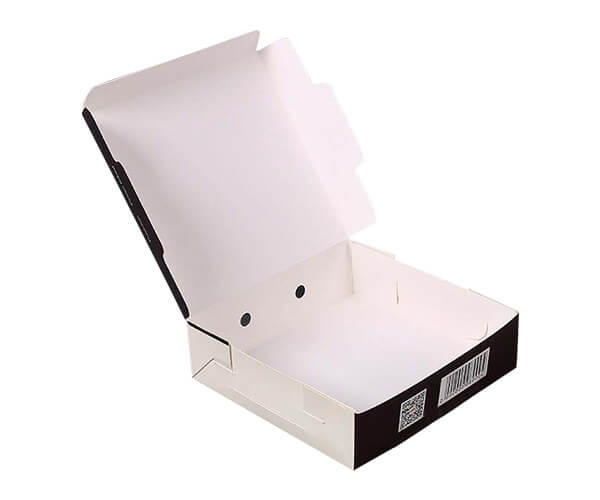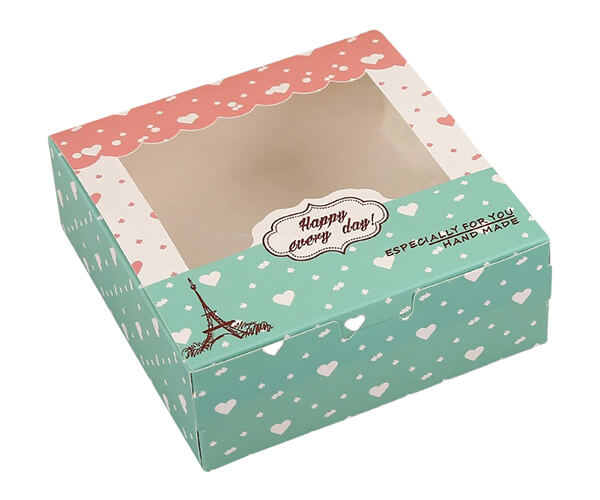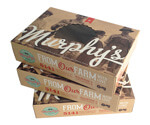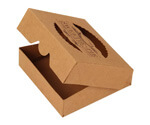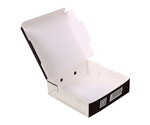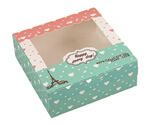 Specifications
Custom Shapes and Sizes
Upload Your Own Artwork
Single/Double-Sided Full-Color Printing
Premium Quality Cardboard, Corrugated and Kraft Paper Material
Bespoke Die-Cut Plastic Window Patch
Preserve the Freshness and Taste of your Pies with Cardboard Boxes
Savoury items such as pies are prepared with cake and loaded with various sweets or delicate flavours. Thus, these bakery items can be easily destroyed by even a slight change in climate or humidity. Our cardboard boxes can be the best to provide superior protection and protect freshness and taste.
We use sustainable and compostable packaging materials to create pie boxes. These boxes will keep the exact structure, protecting your pies from external poisons, moisture and other harmful components.
Customers like to have fresh pies in the ideal structure. Therefore, PackagingPrinting offers high-quality boxes for display, packaging and shipping. You can make an incredible name in the bakery business if you offer your customers quality items packaged in comparative quality packaging boxes. These fantastic boxes will help you get more customers and grow your business simultaneously.
Custom Pie Box Printing
PackagingPrinting makes custom pie boxes and allows you to choose your modified designs to be printed on the boxes. We use only the latest digital and offset printing technology to print your boxes. So you can amazingly print your company name and brand logo on these boxes.
Flawless design is on the move for bakery packaging today. This makes it fundamental to provide all the essential information to be visible to the customers. So remember to add the item names, ingredients and value data on your packaging boxes.
Your brand logo and the item's character allow your beloved customers to easily perceive your brand whenever they see printed pie boxes anywhere. In addition, all essential data should be added to your boxes to inform your dear customers.
Even better, you can add discount vouchers to influence your customers to make future purchases and even become loyal customers.
We offer magnificent finishing options; you can choose matte, glossy, silver/gold foil, spot UV coating or other great finishing options. Each one is sure to add sparkle to your custom-printed pie boxes.
Improve your Sales Using Logo Pie Boxes
With the most delightful appearance, your custom boxes would ultimately provide various marketing benefits. We all know that people are easily attracted when they see a beautiful thing. In this context, you might expect pie boxes to bring you more customers.
With excellent customization options, custom boxes with a logo will provide a fantastic introduction to your target customers. Additionally, showcasing your stunning brand logo and focal points will help enhance your brand image to your customers.
Boxes with your brand logo will help you get more exposure for your bakery business. Thus, you can get even more profits to look forward to.
Sustainable Materials to Produce Pie Boxes
The success of your business is our primary goal to achieve. At PackagingPrinting, you should not worry about quality issues. We are dedicated to delivering high-quality packaging; we only use sustainable materials to produce your custom food boxes. You can choose from cardboard, kraft and corrugated materials.
Until now, cardboard material has been used exclusively to produce personalized pie boxes. The explanation is that this material gives the idea of the item that customers anticipate. Additionally, cardboard boxes protect your pies from natural threats and keep them fit like a fiddle.
On the other hand, kraft is another material usually used to design the most reliable bakery packaging boxes. As this material is environmentally friendly, it helps customers to efficiently dispose of containers after use, freeing the environment from contamination. With growing environmental concerns, kraft pie boxes will present your brand as trustworthy.
Get these boxes in various shapes and sizes with our complete customization offering. Plus, these boxes are incredibly lightweight and perfect for delivering delicious pies. These custom boxes are made from excellent materials to ensure that your baked goods reach your beloved customers in ideal shape and condition.
Choose Add-Ons to Make your Packaging More Delightful
Customers will be more convinced to buy your tasty pies if they can see the natural form of things. This is why window pie boxes are unique to attract more customers and increase sales simultaneously.
Or you can also make the boxes more charming by adding fancy ribbons or glitter. With these boxes covering your delightful pies, customers would need no other consideration to choose your pies from the shelves.
Another fantastic deal is the highly competitive prices for custom boxes. Plus, we'll deliver your boxes to your door free of delivery charges.
PackagingPrinting is proud to provide only premium-quality packaging and printing solutions. Contact us now; our customer representatives are available to assist you.