Four Corner Cake Boxes
When it comes to cake packaging, there are many options that we can see in the market, but the four-corner style is of great importance due to its square, sturdy structure. Four corner cake boxes will help keep your cake fresh and safe from spoilage. We design these boxes mainly for the presentation and takeaway of the cake. Choosing an exceptional package for delicious cakes increases sales because it pleases customers when they carry the cake. Want to grab yours? Let us know your requirements, and we will surely meet your needs.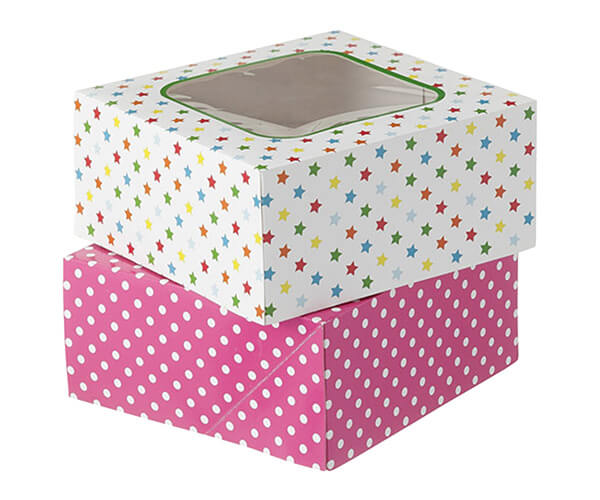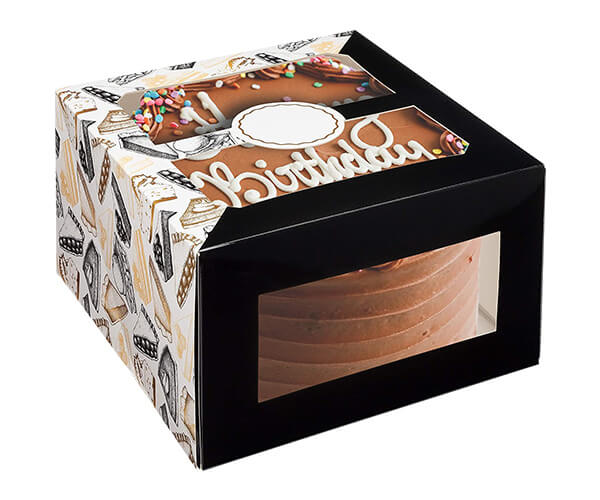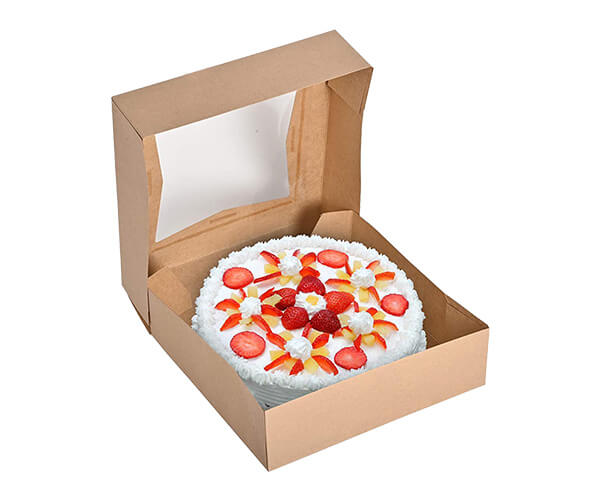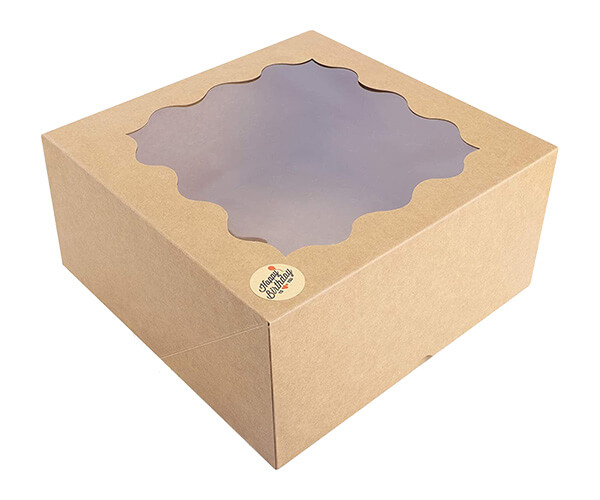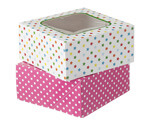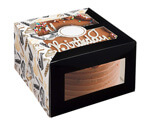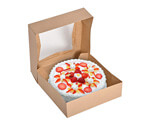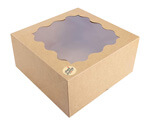 Specifications
Custom Shapes and Sizes
Upload Your Own Artwork
Single/Double-Sided Full-Color Printing
Premium Quality Cardboard, Corrugated and Kraft Paper Material
Bespoke Die-Cut Plastic Window Patch
Design Custom Cake Boxes with Four Corners
What size should your cake box be? Our graphic designers are brilliant and know how to measure the size of the box before moving on to manufacturing. It would be best if you shared your cake radius with our team so we can create an exact template for your product packaging. You can even send us a sample box if you already have one, so you'll be sure to have it again, the same box in your hands, at affordable prices.
We offer free graphic design services, so you don't have to worry about fees. Our team can create attractive artwork and design mockups for your packaging boxes. If you have any ideas in mind, you can share them with our team; if you need to know how the four corners cake box design should be, then you should be relaxed and trust us. Our designer will help you conveniently design your cake box from scratch to finish.
Keeps the Taste and Freshness of your Cakes for a Long Time
Bakery items need care during storage, transportation and packaging. With this in mind, we create four custom corner cake boxes in various sizes, shapes, colours and materials to meet your packaging requirements.
These boxes guarantee the preservation of the appearance and quality of your packaged cakes. Moreover, our custom-printed cake boxes with four corners will help your customers learn about the ingredients and your brand story. These boxes are ideal for displaying your baked goods in style and attracting your target customers.
We use durable materials to ensure the boxes keep your cakes safe and don't allow any external hazards, such as moisture, to enter the packaging.
Many material options are available; you can choose from cardboard, corrugated, kraft and rigid material.
Order your Custom Four-Corner Cake Boxes Today!
Combining unique design and innovative printing techniques, we will deliver the ideal cake packaging box to meet all your expectations. Look no further, as you have come to the right site! PackagingPrinting is dedicated to providing premium packaging at a low cost. So place your order and get your personalized four-corner cake boxes with free shipping in the UK.