Cookie Packaging Boxes
Cookies are popular among all other snacks in the market. The crunch, taste, and smell of the cookies attract everyone. Customers who love these snacks always prefer the product packed in a suitable box. This is why having custom-printed cookie boxes from us can help you grow your bakery or food business. The most compelling reason for any brand to use product packaging is to attract more eyes. In addition, the product packaging should be durable enough to provide more assurance and safety for the item packed inside. PackagingPrinting is the only UK cookie box manufacturer that promises its customers to offer product boxes to let their brand stand out in the crowd.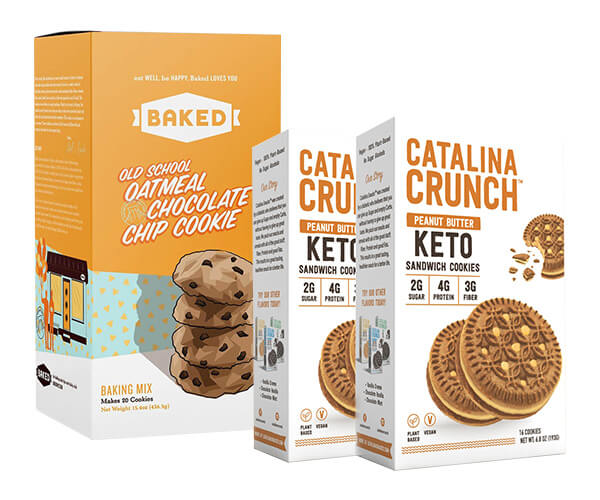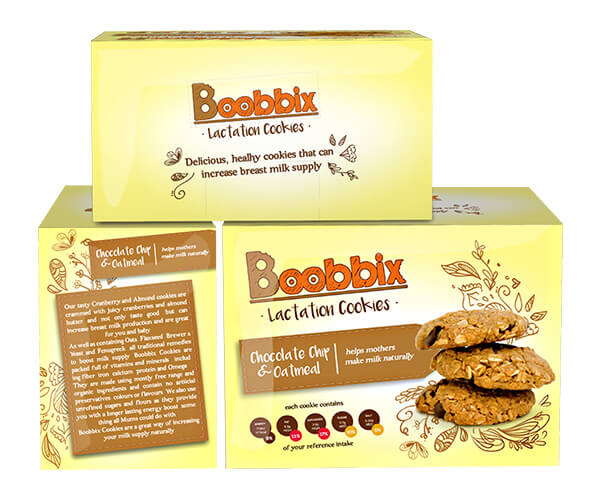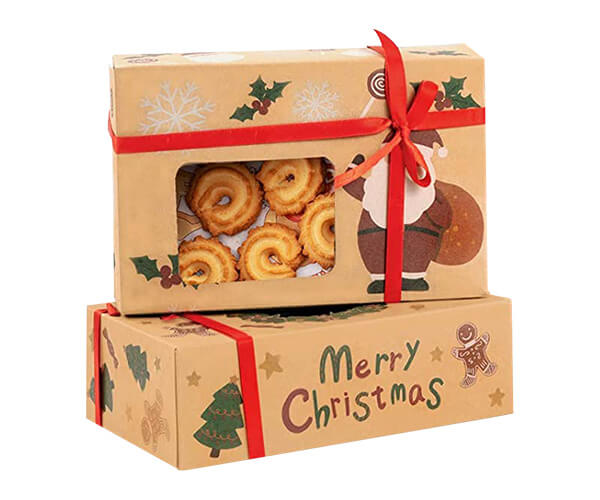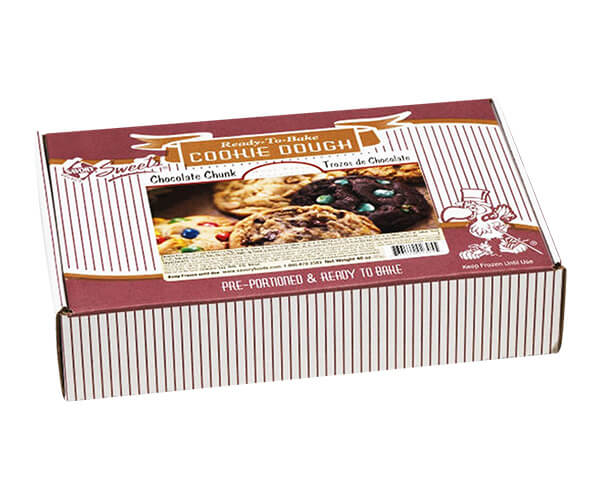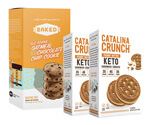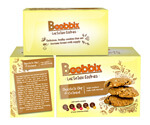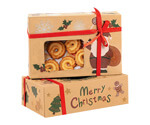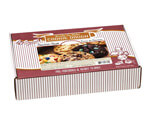 Specifications
Custom Shapes and Sizes
Upload Your Own Artwork
Single/Double-Sided Full-Color Printing
Premium Quality Cardboard, Corrugated and Kraft Paper Material
Bespoke Die-Cut Plastic Window Patch
Ensure Your Cookies Remain Fresh and Crunchy with Custom Cookie Boxes
In the bakery business, cookie boxes have been used to improve the customer experience. These boxes are enchanting, durable, and excellent for presenting your cookies.
Like some other bakery items, cookies are made of ingredients liable to get decayed after a specific time. Therefore, you must use durable cardboard boxes to ensure that your delicious cookies remain fresh and crunchy.
Creatively Crafted Cookie Box Packaging to Represent Your Brand
PackagingPrinting offers premium cookie boxes with the capacity to build the timeframe of realistic usability of your delightful cookies. This allows them to taste and smell the same when arriving at your customers' hands.
We provide various types of cookie boxes to be used for different occasions. You could effortlessly build a memorable customer experience by adding advancements to your packaging boxes. In this context, it is essential to reflect the character of your brand when designing your bespoke cookie boxes.
By working with us, you will find multiple types of boxes with flawless designs for you to choose from. However, only the most creatively crafted cookie boxes will carry your brand to a higher stage of success. Thus, choosing the design that coordinates with your brand image will be the best approach for your business.
Even better, why don't you apply your own creative design? Our proficient graphic designers would be pleased to provide you with free design support to make colorful cookie boxes because your success is our goal!
High-Quality Materials for Your Bespoke Cookie Boxes
Every bakery item needs a suitable box style. Accordingly, it is essential to protect the hygiene of your delightful cookies to make them remain crunchy on the store shelves. In such a manner, you need to choose the best packaging material for your boxes.
We use only high-quality materials to produce your cookie packaging boxes. You could choose whether to go for kraft, cardboard, or corrugated. All these materials come with the finest quality to guarantee your cookies remain in their best shape and condition.
These boxes will mirror your cookies through the lavish style of your packaging boxes. Considering the delectable taste of your cookies, it is essential to pack them in the most professional way that will eventually bring more sales.
Print Your Company Name and Brand Logo on Your Cookie Boxes
PackagingPrinting presents the most alluring designs for your cookie boxes to help you get new customers. As we know that nowadays, the competition among bakery brands is profoundly extreme, and consequently, you need to stand apart from the rest.
Made of the selected material, your custom boxes offer the most assurance to your delicious cookies. Additionally, these boxes are flexible to be applied with innovative printing styles. With the support of our digital and offset printing techniques, you could print your company name and brand logo amazingly on the boxes. Eventually, this will give the most exposure to your business.
Moreover, your printed cookie boxes can be highlighted with astonishing finishing effects like matte, gloss, or spot UV. Remember, when your packaging boxes are attractive, customers will not have any reason to reject your cookies.
Another great thing about cookie boxes is that they can be used for marketing purposes. When your logo and brand story are imprinted on them, your sales will be expanded right away. You could go for a window shape to give a fascinating glimpse. When customers see how you make no compromise on the quality of your cookies, they will not doubt to bring them home.
Customers love to see the items before purchasing. In this context, conveying your cookies in die-cut boxes with windows allows customers to see through.
User-Friendly Cookie Boxes
Some people love to bring cookies packed inside beautiful packaging boxes and take them to their picnics and vacation. In this particular scenario, only the excellent-quality boxes will help in protecting your cookies and keep them from crashing down.
In another situation, cookies have been presented as gifts worldwide. This is precisely where wonderfully designed cookie gift boxes play a significant role.
In simple words, these boxes are user-friendly, making it easier to choose for any occasion or event.
With years of experience, we are dedicated to providing top-notch printing results to our respected clients. We are proud to deliver the best services to our customers.
When it comes to getting the most unbeatable cookie boxes at affordable prices, PackagingPrinting is your ideal solution.
Never hesitate to contact us, as our friendly and supportive customer representatives are available to assist you. Place your order for the wholesale cookie boxes and push your delicious bakery items easily!