Full Overlap Slotted Containers (FOL)
The flaps are all identical in length (approximately the same width as that box). If closed, outside flaps are within one inch of complete overlap. This style is extremely resistant to rough handling. If stacked on the bottom of its panel, the overlap flaps offer additional cushioning and security. The extra thickness offers extra strength to stack if stacked on its sides.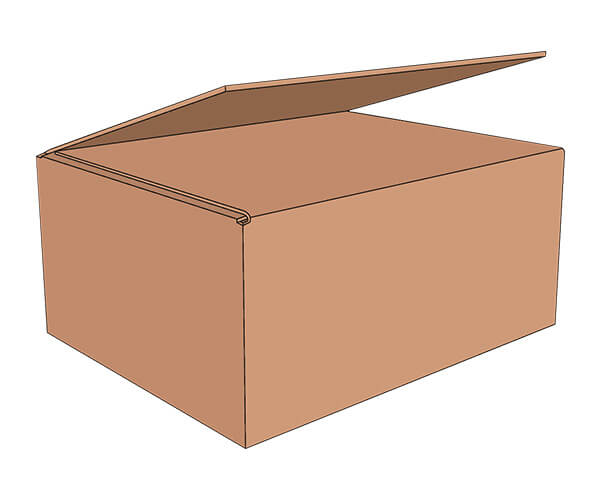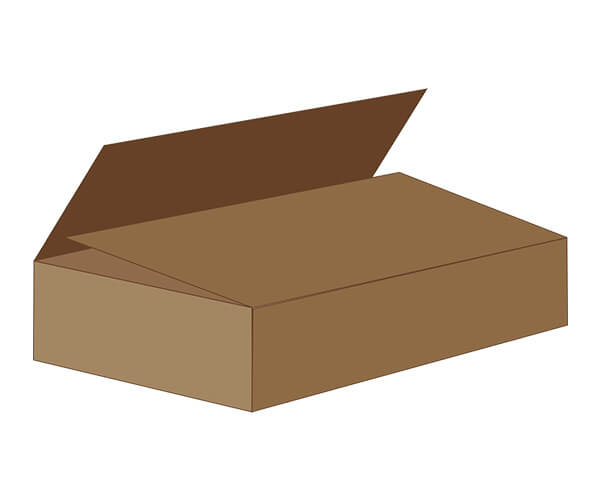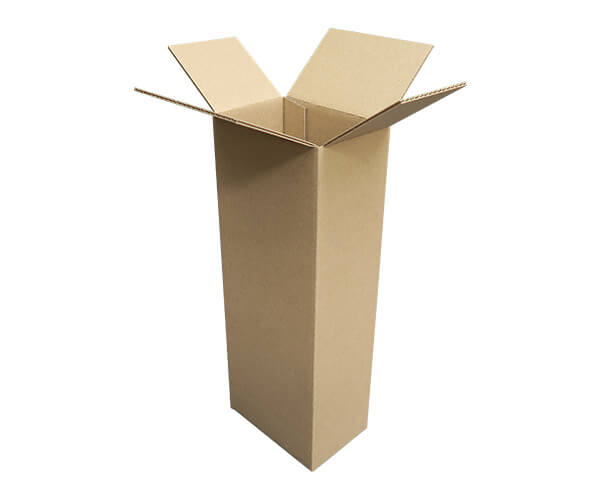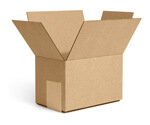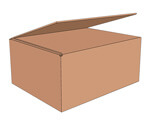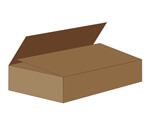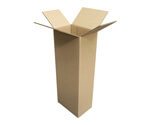 Specifications
Custom Shapes & Sizes
Upload Your Own Artwork
Single/Double-Sided Color Printing
Durable Corrugated Cardboard and Kraft Material
Ships Flat
Ship Your Goods Using Full Overlap Slotted Cartons
Although most items arrive safely at their destination after being placed in the standard corrugated boxes, certain items require special attention that ordinary boxes cannot always meet.
What's the full overlap box design, and how do you make the most of it? Find out more about the advantages of corrugated full overlap slotted cartons.
What Does FOL Mean?
FOL is an abbreviation that is a "full slotted overlap container." It is a box with flaps different from those found on typical boxes for shipping or packaging boxes. Instead of standard folding cartons with bottom and top flaps, roughly half of the box's width, full overlap boxes comes with wide flaps that completely overlap one another.
The flaps are 1/8 inch short of overlap, and this tiny gap lets the flaps lie flat against each other without tension. This results in double-thick construction, which gives the full overlap carton the strength to ensure the object is safe even under difficult shipping conditions.
Suitable Packaging for Various Industries
Full overlap slotted containers are durable, flexible, and suitable for various applications, industries, and products. Here are some ways to make use of full overlap boxes to safeguard your specialized products:
Sealing the top of a long box with a large piece of tape could be difficult. However, longer full overlap cartons are the best solution due to their sturdy sides and closure flaps. It is easy to secure the flaps at the end of your full overlap container by using only two small pieces of tape. The double flap layers let you elevate protection to the highest level. The long items that call for a full overlap slotted boxes are furniture pieces and décor items.
Sending fragile items can be a risky venture. However, with its strong flaps that can withstand heavy pressure or weight, the full overlap box style will prevent your fragile products from getting damaged in transit.
This extra protection can also reduce the risk of costly damage to the product and decrease return frequency.
Whether the flaps overlap on the top, end panels, or bottom, the FOL box's reinforced construction helps you avoid the hassle of heavy objects being ripped out of their normal shipping boxes. Utilize full overlap corrugated cartons for heavy items like those constructed from massive metals or bulky materials.
When there is a need for packaging and shipping something large and delicate or weighty, full overlap box designs could be ideal for getting your product into customers' hands safely and securely to ensure they're happy.
Order Your Full Overlap Corrugated Boxes from PackagingPrinting
We offer custom corrugated cardboard boxes that you require to use for your company's shipping and packaging. Pick from various box styles, which include FOL boxes. Use our online quote form to get an estimate. We can also provide additional services like custom box print to help promote your business.
Are you seeking help selecting the perfect packaging for your product shipping?
We have been in operation for over 20 years. We are renowned throughout the packaging business for our reliability and expertise. With quick turnaround times and high-quality outcomes, you can count on PackagingPrinting.
Contact us today to discuss your business and goals to ensure that you get high-quality custom boxes for your packaging requirements.