Ear Lock Mailer Boxes: Custom Corrugated Cardboard Mailers with Ear Locks
Create distinctive packaging and enhance the value of your products with ear lock mailer boxes. They are made from the highest quality cardboard and corrugated materials that are sturdy and durable to protect your product without worrying about damage. They're designed with simplicity of design, which leaves the spotlight on your custom box style.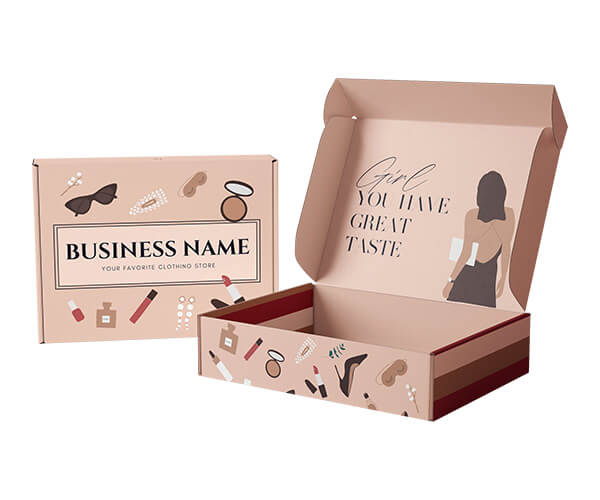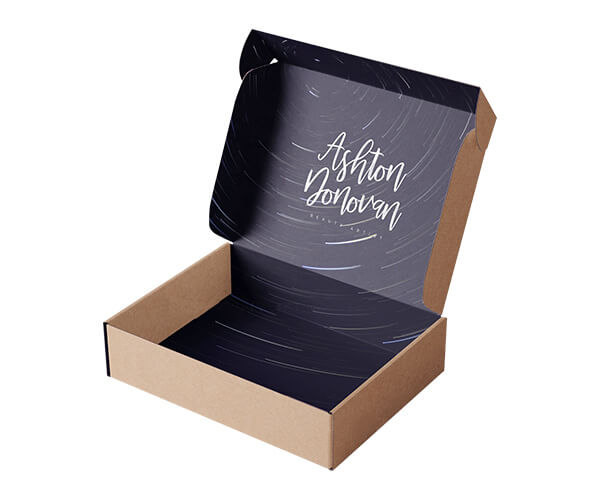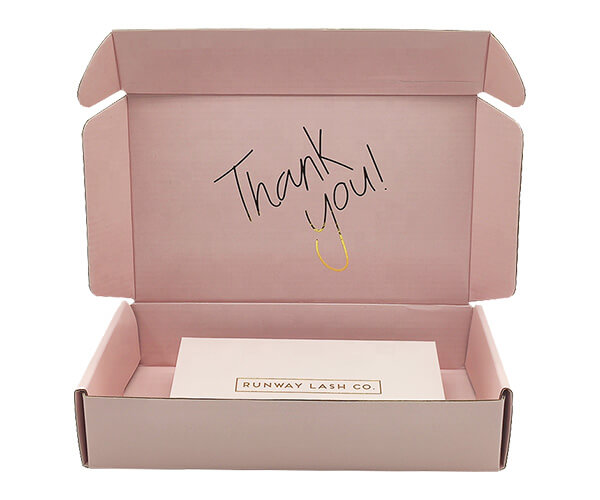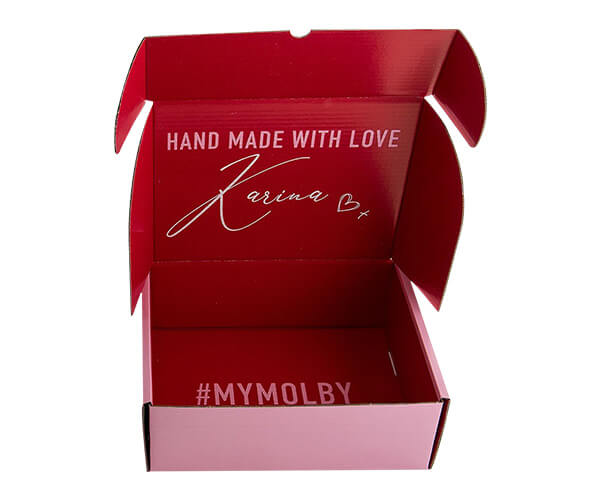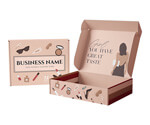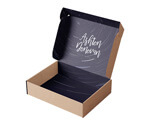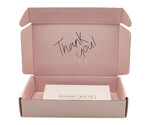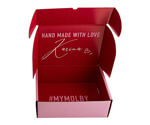 Specifications
Custom Shapes & Sizes
Upload Your Own Artwork
Single/Double-Sided Color Printing
Durable Corrugated Cardboard and Kraft Material
Ships Flat
Recyclable Ear Lock Mailers
Custom mailer boxes with ear-locks are an attractive packaging option that keeps the product inside fully protected during shipping. These boxes are biodegradable and eco-friendly, which allows your company to contribute to preserving the ecological environment. With increasing awareness, people are keen to use environmentally friendly packaging; they may even opt to use these mailers boxes later.
Durable Mailing Boxes: Withstand External Pressures During Shipping
The shipping process can become challenging if the box where the items are stored isn't strong enough to withstand external pressures. The ear lock tab mailers boxes are ideal for packing, transporting, and delivering your goods to your clients. They are safe and constructed of durable materials. At PackagingPrinting, we offer high-quality and most challenging corrugated boxes of top-quality materials.
They are sturdy enough to support heavier and lighter weighted items. The boxes are secure for the things you put in them because of their shape, design and form. The box can be rectangular or square with a tap closure on the front and two ears along the sides so that they can be put inside. This makes handling more practical. Additionally, you can use cardboard inserts to separate the products to prevent them from falling apart within the box.
Ear Lock Box Materials, Colours and Designs
These unique-looking mailer boxes aren't just available in natural brown corrugated material but also can be made with white cardstock to suit your preference. They can be printed using digital and offset printing technology to tell your customers about your brand and product. You can pick any theme colour or select from our templates that will extend your brand's recognition beyond the limits.
PackagingPrinting sends you proofs before producing boxes to ensure customers know the design we will print onto the box and how the packaging will look after production. So if your ear lock mailer box appears to be a stunning box, your client will surely be delighted to keep the box secured to look at it.
Many brands also choose full-colour shades and include a luxurious book with their custom-designed mailing boxes. To create these types of packaging, we have one single colour box featuring a logo embossed using spot UV methods. They can also be coated with foil stamping in silver or gold or designed with straightforward, simple boxes for products for men.
Why Choose PackagingPrinting for Ear Lock Mailer Boxes?
At PackagingPrinting, we offer the fastest turnaround and free delivery throughout the UK. We have the lowest prices compared to other companies for shipping around the globe. It takes us 8-10 days to create your order and then deliver the items to your doorstep.
We have a fast and efficient team of customer service representatives. Contact them by phone, email or talk to them via chat for assistance in getting your order completed. They offer help with your design and will help you complete your order with no hassle.
We don't charge for setup and provide an additional reduction in the cost of bulk orders. It is possible to request free mockups and samples to review our boxes' high-quality material and feeling and feel. We guarantee to give you the best service and help your brand reach new heights of achievement.