Black Coloured Mailer Boxes
We design and create custom black mailer boxes for the items to be shipped via postal mail compatible with the parcel's contents. These are designed to safeguard the product from harm during the shipping period. Making sure you choose the right boxes will reduce the costs of your product packaging and help you reduce packaging assembly time, breakages, and the loss of your brand's reputation.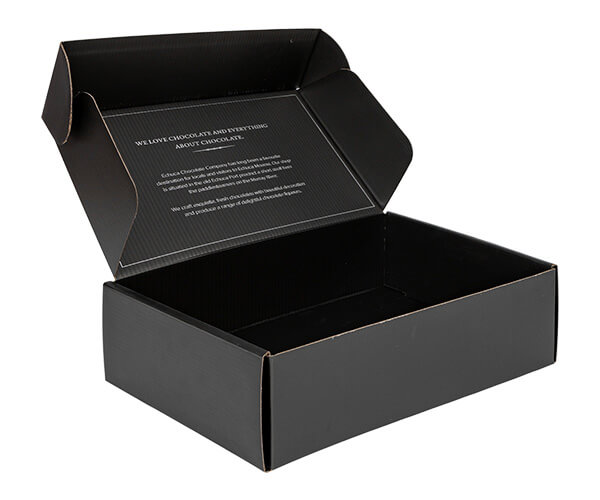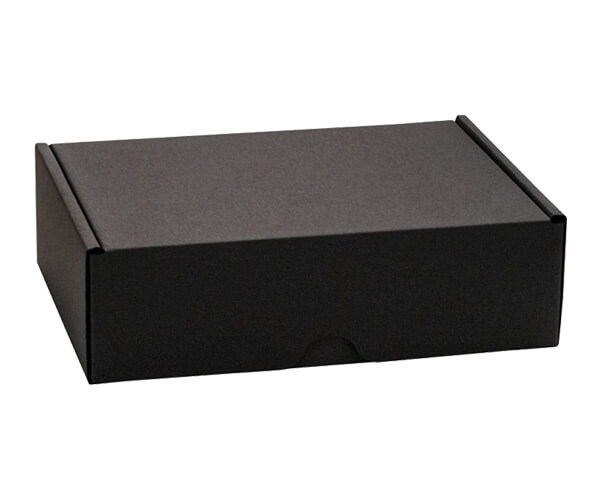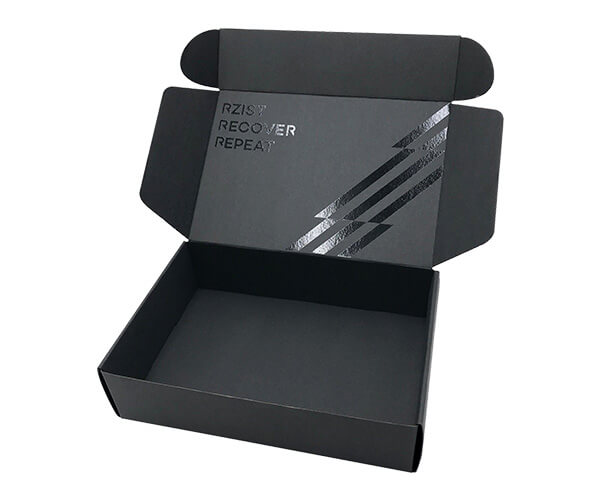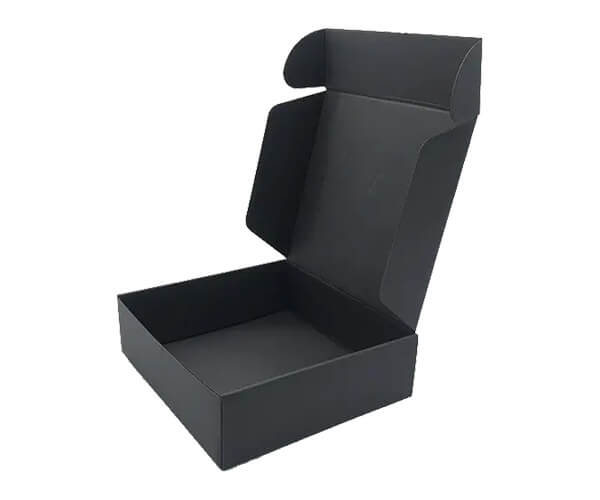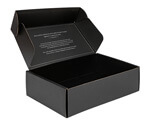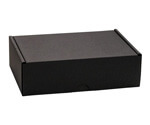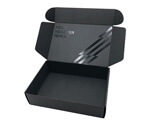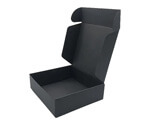 Specifications
Custom Shapes & Sizes
Upload Your Own Artwork
Single/Double-Sided Color Printing
Durable Corrugated Cardboard Material
Ships Flat
Durable Black Mailing Box Packaging
Sturdy self-locking corrugated black postal boxes are available with multiple finishing and printing options. These boxes are available in various sizes that can be used for several purposes.
Design Your Own Black Postal Boxes
Our vast production equipment selection ensures that we can accommodate short and long-term production of postal boxes. We provide various designs to print your mailing boxes to help you make packaging attractive.
We create custom black coloured mailer boxes that fit the maximum size allowed by Royal Mail's requirements to ensure you can have the most flexibility at the lowest cost for postal services.
Custom-designed mailer boxes are more popular with the public today. Get our custom black mailer boxes featuring your logo embossed. Our mailer boxes have a user-friendly design and are constructed of eco-friendly materials, such as corrugated material, cardboard, and paperboard, which have excellent endurance. Our custom packaging boxes are simple and have the function of locking to keep your products safe, well protected, and ready to be mailed to your customers.
There is no reason to offer your customers traditional designs an excellent alternative to surprise them with personalized mailer boxes. You can choose the design of the boxes according to your preferences. We have materials that make it easier to pack different items in compact packaging.
With our amazing eco-friendly black mailer boxes, you can now confidently reach out to your customers. They will give you a beautiful look that can help you promote your products effectively. PackagingPrinting offers a range of options to meet your correspondence needs.