Sliding Drawer Rigid Boxes
We offer custom-printed sliding drawer rigid boxes at wholesale prices. We offer free graphic design services and shipping on every purchase, which is why we're the best in the UK. With our professional design team, we can recommend the most suitable designs for your custom drawer rigid boxes.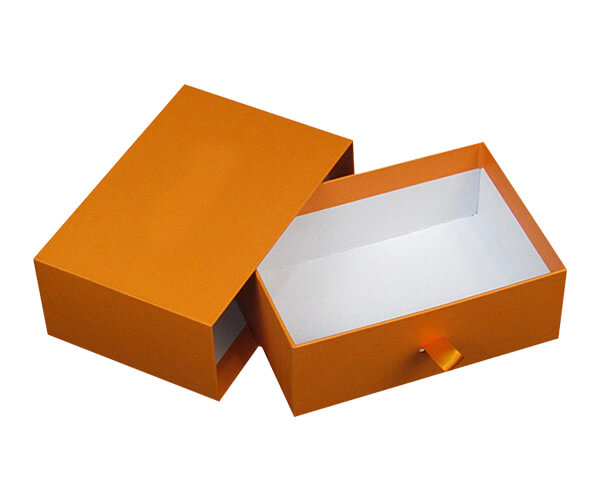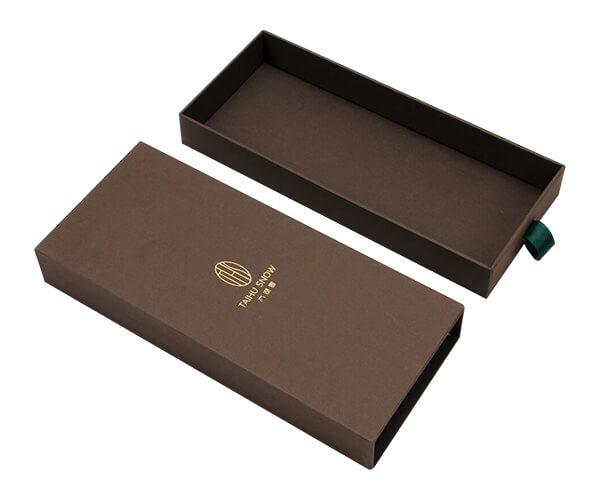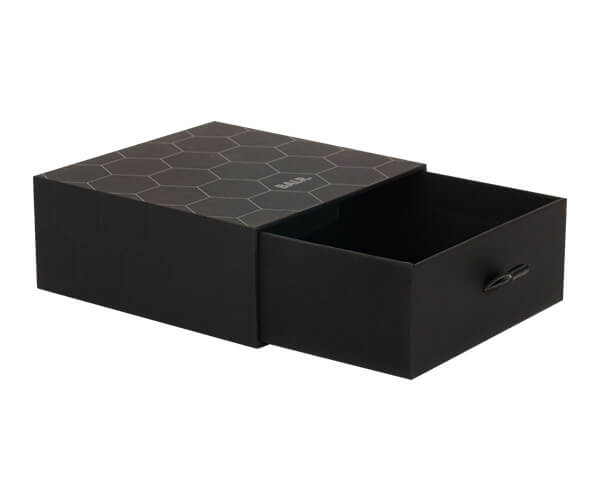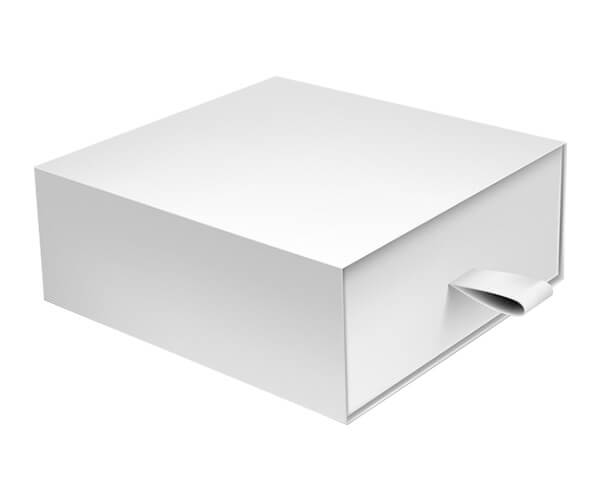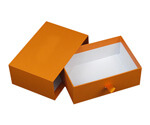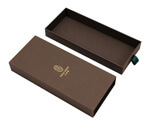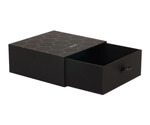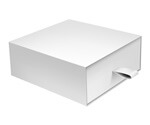 Specifications
Custom shapes and sizes
Upload your own artwork
Single/double-sided full-color printing
High-Quality sturdy cardboard/chipboard material
Custom-Designed Drawer Rigid Boxes: Robust Packaging Solution
Due to their elegant and robust design, custom drawer boxes are used for packaging various products. However, most of these boxes are used for fragile packaging products. PackagingPrinting allows you to customize your order so we can customize your custom rigid packaging in your unique style.
For example, you can get these boxes to protect your pharmaceuticals, food, cosmetics, and other items. You can choose different sizes from us depending on the dimensions and shape of your item. To secure your product during shipping hours, you can purchase a rigid tray and sleeve box from us to protect your products from damage. We offer a variety of styles in our selection, including collapsible rigid boxes that come in flat form, two-piece rigid boxes, one-piece boxes with magnetic locks, and more. You can choose the most suitable one based on what you need to pack inside.
Rigid Tray and Sleeve Boxes: Suitable Packaging for Gifts
We offer high-quality custom sliding drawer rigid boxes to protect your delicate gifts. They are non-bendable, which means they can protect your precious gifts from harm. We offer a variety of colours for your custom rigid packaging to suit your preferences. We can also include a beautiful ribbon that will add a touch of elegance to your gift. In addition, you can provide attractive packaging for your product with our rigid boxes that will make an impressive impression on your customer and help you grow your business.
Drawer-Style Rigid Packaging for Product Shipping
No matter what kind of product it is and whether it needs to be shipped a considerable distance, it is possible to use our custom-designed rigid sliding boxes to transport your goods without risk. We help our customers by changing the quality of our slider boxes for their products, which helps customers separate from their primary interests. We use high-quality chipboard to build the sleeve and the highest quality tray to make the inner cabinet. We can supply customized sliding rigid boxes based on our customers' requirements.
Custom-Printed Rigid Tray and Sleeve Packaging
We assure our customers that our packaging experts inspect the material used for producing these boxes. As you pull out your tray, you'll be amazed to see your precious product perfectly placed inside the box. The perfect fit of the item will require something to be held, and we can insert it with experience. The material used for holding can be fixed in foam using a pleasing texture or recycled paperboard, depending on the product requirements. The new velvety texture can also line the crate to give it an elegant interior look.
Attract Customers with Colour Printed Drawer-Style Rigid Boxes
These boxes are usually used for small items considered delicate to fit best in the container. Our team designs and builds custom sliding rigid boxes according to the latest designs to make your products attractive to your target customers. We ensure timely delivery of our orders to ensure the satisfaction of our dear customers. You may know that our custom drawer rigid boxes are usually opened by sliding the tray by pushing it out from the opposite side; which requires an external force to open the tray, or by pushing it from the opposite side of the sleeves because the other part of the cover is connected to a separator and can only be opened from the opposite side.
For a trendy and attractive look, we offer our customers the option of using lace handles. It is among the most popular methods of opening a box without bending. We offer a wide range of packaging box styles to suit our beloved customers requirements and could be used to create an artistic look for their specially designed rigid sliding boxes.
Contact us for more information or fill out our custom quote form to get a price quote for your packaging projects. Our team of experts is available to assist you!