Rigid Hexagonal Boxes
Hexagon-shaped boxes are a great choice if you want unique and attractive product packaging. These boxes offer all the benefits of traditional retail packaging but in a much more engaging presentation. PackagingPrinting has many options for customizing rigid hexagonal boxes according to customers' requirements. Discuss your needs with our team now!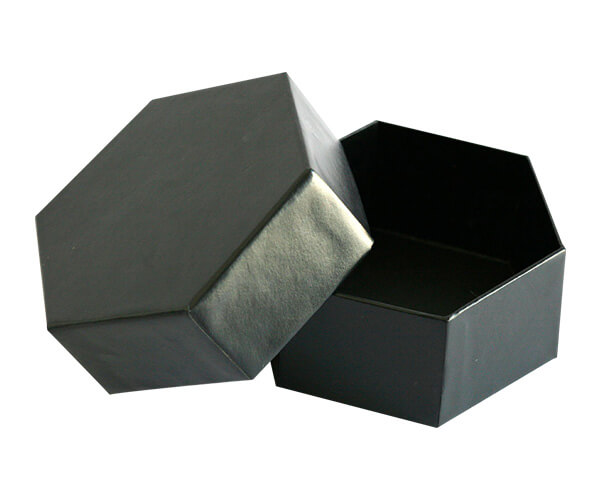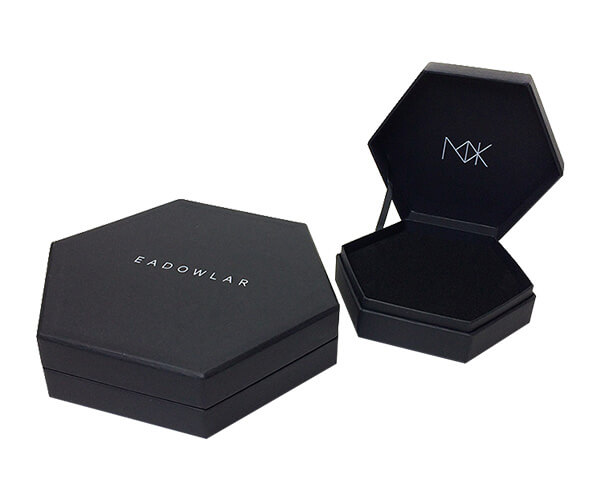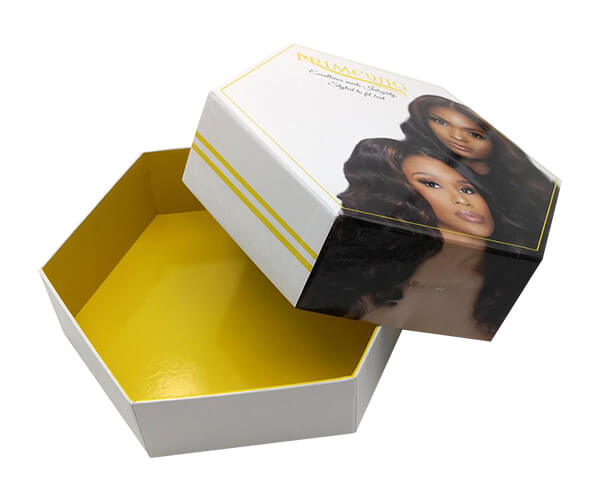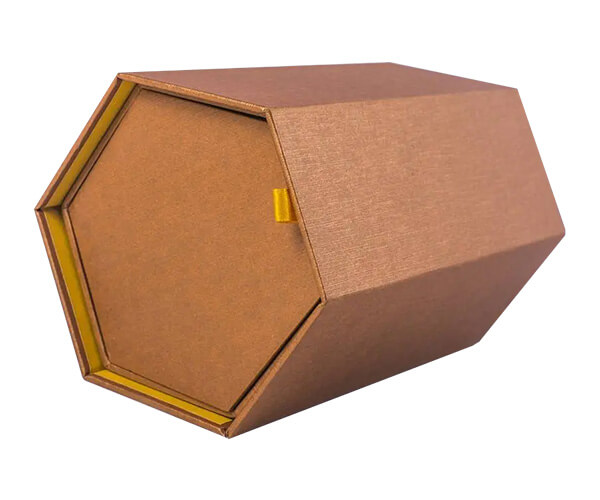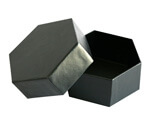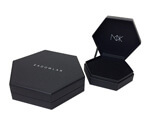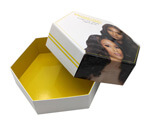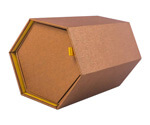 Specifications
Custom shapes and sizes
Upload your own artwork
Single/double-sided full-color printing
High-Quality sturdy cardboard/chipboard material
Custom-Designed Rigid Hexagon-Shaped Boxes for Product Packaging
The retail market has seen unprecedented growth in recent years. The market is crowded because many brands have launched their product ranges. It is hard for any product to shine in a crowded market where many companies sell the same products.
The uniqueness of a brand must attract the attention of customers. Unique packaging can help you achieve something new. Hexagonal rigid boxes can be used as a substitute for regular retail packaging boxes.
These boxes have a significant advantage; they can be used as retail boxes and are also very attractive. It's a wise decision to switch to hexagon-shaped boxes.
Durability and robustness of packaging boxes are crucial. Your products could be easily damaged if your packaging is not durable. These boxes will take care of the durability of your packaging.
Custom-Printed Rigid Hexagonal Boxes
There are two options: buy ready-made hexagonal boxes from the market or create your packages that cover all aspects. You may compromise some packaging parts when purchasing boxes from the market. A branded packaging featuring the logo and branding details is now standard. It is better to choose custom packaging.
When creating custom packaging, there are many options. You can choose from a variety of materials and sizes. You can create standard hexagonal boxes with any options you choose.
You can choose from various materials and sizes; you can select the materials you want to use for the packaging. You can choose the size and dimensions of your boxes according to the size of the product.
Your custom hexagonal rigid boxes look great with the proper finishing and printing options. There are many options for colour schemes, themes, patterns, and print designs. You can also print your company logos and details on the packaging with the printing options.
Your box will look more attractive and charming if it has an excellent finish. You have many options for finishing the boxes, such as spot UV, glossy, matte, and soft touch. You can make your rigid hexagon boxes stand out by using the right combination of printing and finishing.
Order Your Rigid Hexagonal Boxes at Wholesale Prices from PackagingPrinting
PackagingPrinting has years of experience in the packaging industry and is a trusted packaging box provider in the UK. We provide packaging solutions for many brands in the market and help them achieve their sales goals. We can also help you by providing the best wholesale hexagonal boxes from rigid stock.
You need to place the order and provide your specifications; we will take care of the rest. Contact our support team for more information.