Luxury Rigid Card Packaging
Our bespoke card boxes can be tailored to any shape and aesthetic. We offer custom dimensions, colours, finishes, and more, so you can achieve the desired look. Our experts can guide you in choosing the ideal design for your luxury card packaging. Our skilled team can also assist you with any design queries.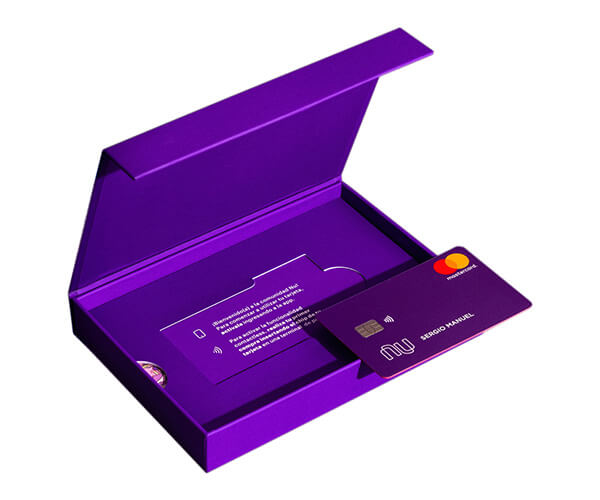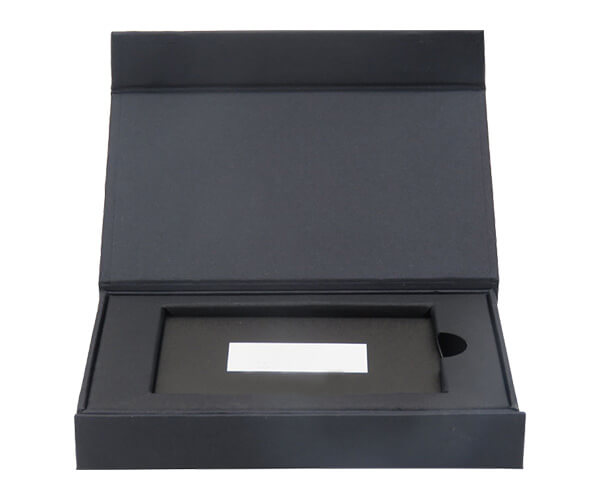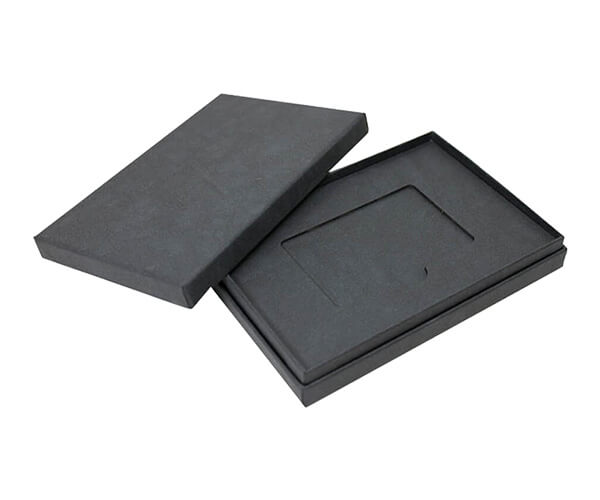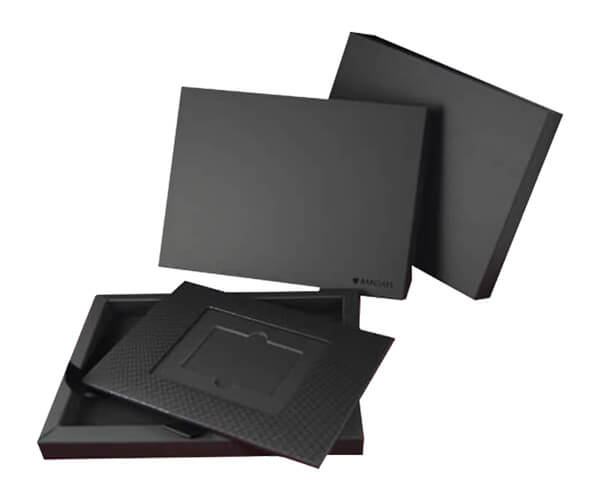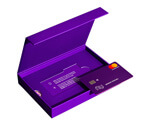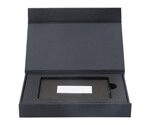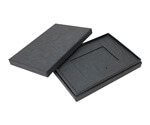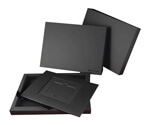 Specifications
Custom shapes and sizes
Upload your own artwork
Single/double-sided full-colour printing
High-Quality sturdy cardboard/chipboard material
Custom Rigid Box Packaging for Business, Invitation, and Credit/Debit Cards
Designing a business card box is vital to improving your business standing. It can take great expertise to devise a design suited to your company and your customers' lifestyle. PackagingPrinting expedites the process of crafting sturdy printed boxes that demonstrate your brand's characteristics and emanate the impression you wish to convey. Our personnel have comprehensive knowledge and aptitude in the domain and will always provide customised services for every type of card packaging box. Our tailored business card and greeting card boxes are designed to match your needs.
Choose the ideal option for your needs. Need help finding the right one? Don't worry! We are here to help you find the perfect card packaging. Our team experts are here and ready to help you customize card boxes to meet your needs.
We offer you the flexibility and options to manufacture the rigid card box packaging you need. You can customize your boxes with size, material, and quantity. Are printing issues holding you back? No problem. Whatever your printing difficulties, we can solve them. Enjoy full-colour printing with us to imprint vibrant designs, sharp photos, and brilliant graphics that impress your customers.
We can incorporate any desired components into your bespoke corporate card boxes. You can purchase standard cardboard boxes to fulfil personal orders or rigid boxes to create an exceptional experience. Buying rigid card packaging is convenient, speedy, and enjoyable for us. We can handle any order, no matter how small or large; we can deliver your customised boxes at no additional cost.
Find Your Perfect Business Card Case: High Quality Card Boxes at Affordable Prices
You will discover superb card packaging to complement your card design. You can purchase and make your card box here, whether looking for a modest or rigid box at low costs to accommodate large volumes of business cards. We offer plain white boxes for those who don't require personalised printing. We also have flip-top, envelope, and tuck-end box options; our boxes are designed to last. We carefully select the finest materials to ensure the highest quality and test each box meticulously. We also guarantee that our packaging boxes are cost-effective and appropriate for any budget. PackagingPrinting provides design guidance free of charge.
PackagingPrinting provides personalised boxes for patrons to inspect their business cards, credit/debit cards, and invitation cards before opening the lid. Our custom card boxes are manufactured from a resilient material and decorated with premium prints and finishes. By tailoring these boxes with your artwork on every side plus extra customizing features such as digital, screen printing, foil stamping, and embossing, they become particularly glamorous and invaluable. Comprehensive lamination options are provided for further embellishment.
Do you need something special? No problem if our standard boxes don't suit your needs. We can work with you to meet your packaging requirements, such as measurements, design, production process, spot UV, embossing and finishing, and your desired packaging. Our team has extensive experience in packaging and printing, and we are confident that we can come up with any box packaging you need. Furthermore, we are known for our high-quality products and cost-effective prices.
Make a Lasting Impression with Multipurpose Card Boxes
Let us assist you with all your card packaging needs. Our talented team can make any card box you desire. This is the ideal method to present business and bank cards to your customers sophisticatedly and securely. Your card packaging can be customised to store any number of business cards. Moreover, there are a variety of materials to choose from, ranging from recyclable to luxurious. They can be made with rigid material, making it easy to take and distribute them to your customers. Your logo can be printed on the boxes, creating a lasting impression on your customers. The boxes can be tailored to meet your exact specifications with ease. Do you need them quickly? We can help! No problem! We will deliver your order with minimal cost in the shortest possible time frame.
Experience Quality Box Manufacturing with Thousands of Satisfied Customers
Boasting thousands of delighted customers, we are a premier card box packaging manufacturer capable of attending to all your needs. Our user-friendly ordering system enables you to personalise your packaging with ease. Our box printing and manufacturing service allows us to supply discounted rates while accommodating your budget.
We have developed a simple quote form to empower you to craft luxury card packaging. Our accomplished customer service representatives have strong discernment of communication skills. They are here to answer any inquiries regarding printing your personalised card boxes and offer prompt assistance.
We can provide samples to ascertain if tailored card packaging boxes have been manufactured to your standards. Our services exceed what is required. To avoid unnecessary boxes, take advantage of our reduced minimum order procedure. You can order from 50 to whatever number of boxes you want. Due to our staff's capabilities and efficiency, we can produce custom-printed card packaging quickly. In addition, we provide free shipping, which enables our customers to save money on packaging endeavours. So, don't hesitate - get the personalizing experience of your dreams by calling us at 0800-368-8567.