Case Stacker Displays and Stackable Boxes
The case stacker display boxes are designed to help you get your products off the retail store's shelves, improving the visibility rate of the product. These boxes represent small items, bottles, and beverage cans for the most part. Contact us and let us know your requirements, and we will produce the exact box on time.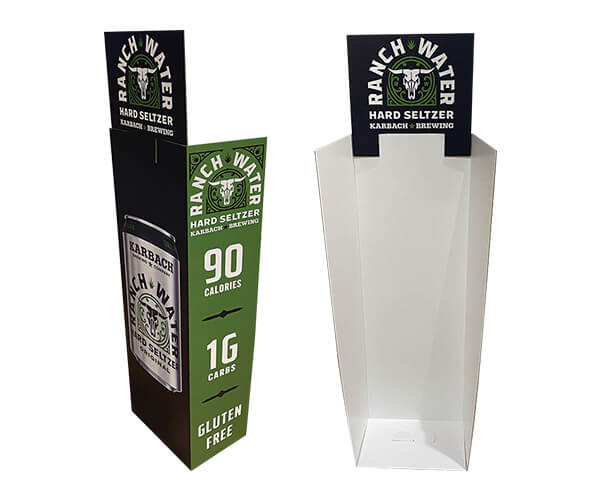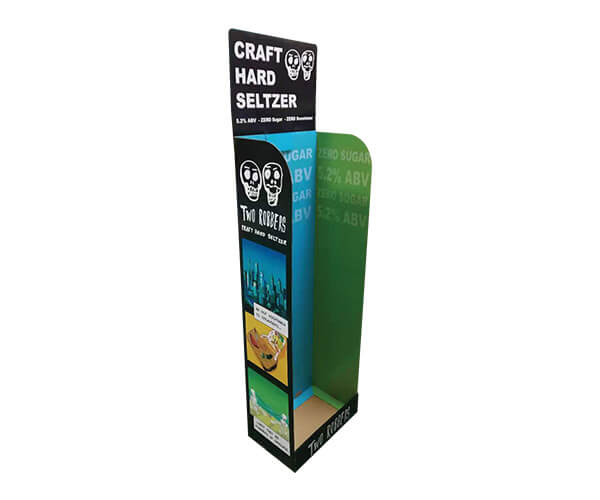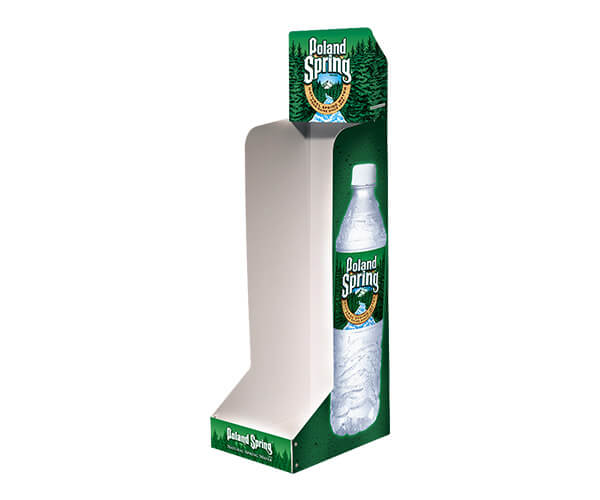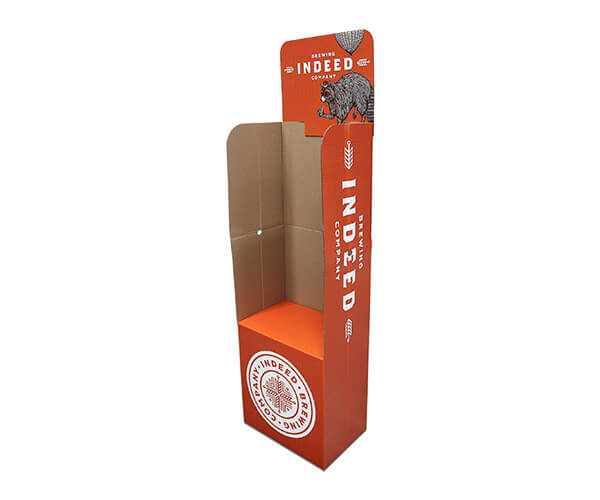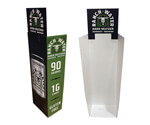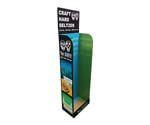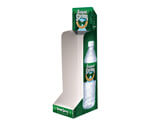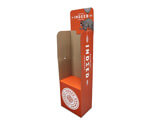 Specifications
Custom Shapes & Sizes
Upload Your Own Artwork
Single/Double-Sided Color Printing
Durable Corrugated, Cardboard and Kraft Materials
Ships Flat
Personalized Cardboard Case Stackers
We have highly qualified and innovative professionals to develop, design, and build efficient and effective display boxes to exhibit your products when they are in store.
Display bins and case stackers are typically used as point of purchase (POP) displays in the retail product sector. However, they are typically used to display small items, bottles, and cans. The products simply sit within the case stacker. There are graphics printed on the header, and the stacker brings attention to the display of retail products. If you require a product display case stacker or a cardboard bin for display, PackagingPrinting has covered you!
Do you want to promote and sell lots of products with one convenient POP counter display packaging? Custom-designed case stacker displays can provide numerous benefits for your business.
Eye-Catching POP Displays
Custom-designed case stackers take your products off the shelf so that more people can view them. Ideally located at the POP locations, these displays can be cost-effective to increase sales. When people pass by their way, they're enticed by the vibrant advertisements and enticed to add a product to their shopping cart.
Perfect Packaging for Retail Stores
For a floor display case, stackers provide the additional benefit of saving space. You can easily stack cases of products over one another and leave space on your shelves to display other items for small to large products. Our custom design guarantees that you have the appropriate display for each size or quantity.
Cardboard Case Stackers with Branding Capabilities
It is also possible to add your logo and branding to every display case. From logos and messaging to signatures, these displays assist businesses in drawing the attention of their products and increasing their brand's visibility. Additionally, you can incorporate printed and corrugated headers that provide additional space for branding and images.
If used as a POP display stand, cardboard case stackers provide unbeatable flexibility, versatility, and value for every business. Help customers easily access a product before they walk to the check-out counter and benefit from the endless opportunities for increased sales.
Why Choose PackagingPrinting for Case Stacker Displays?
For more than 20 years, PackagingPrinting has earned a name as the top designer and producer of high-end case stacker displays. We're here to help you with all displays and packaging requirements. We'll help bring your imagination come true.
What makes us apart from other companies? When you partner with PackagingPrinting, you can trust us to:
Fast and Reliable Service:
We're dedicated to treating each customer as our top priority, with top-quality structural and design experts who are always available to assist.
In-house Process:
We manage each process step internally, from printing and design to production and distribution. This ensures top-quality standards for control and speedy timeframes.
Bespoke Designs:
We can create unique case stacker displays made of cardboard using cutting-edge equipment and the help of experienced staff. From shapes and sizes to branding and messaging, we can create every display aspect according to your specifications. This creates a unique solution that can boost the brand's visibility.
Eco-Friendly Production:
All displays made by PackagingPrinting are 100% recycled cardboard. This helps businesses stay green.
Order Your Custom Display Box or Case Stacker Today!
Enhance the potential for sales of your products in one step by ordering custom display case stackers and custom display boxes from PackagingPrinting. Our team of experts can ensure that each finished case stacker design is in line with the requirements of your business. Get started today.
Any questions? Call us at 0800-368-8567 to speak to our support team.