Custom Cup Carrier Boxes, Trays and Holders
Cup holders with handles make it easy to carry several drinks at once. A cardboard cup carrier can hold up to four cold or hot beverages, making carrying drinks easy for drink lovers. They can be assembled in seconds and delivered flat, which will help save space in storing boxes.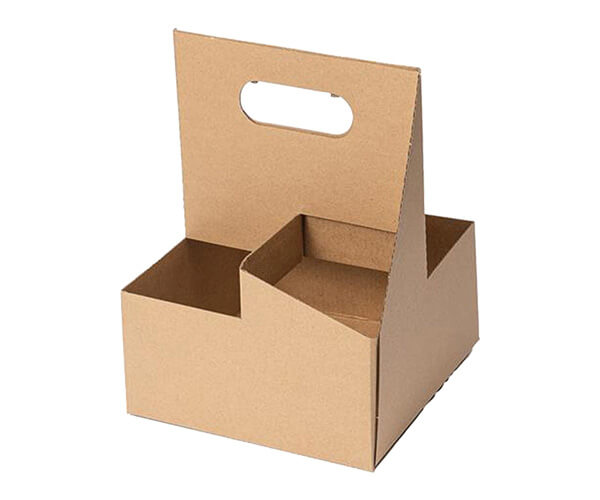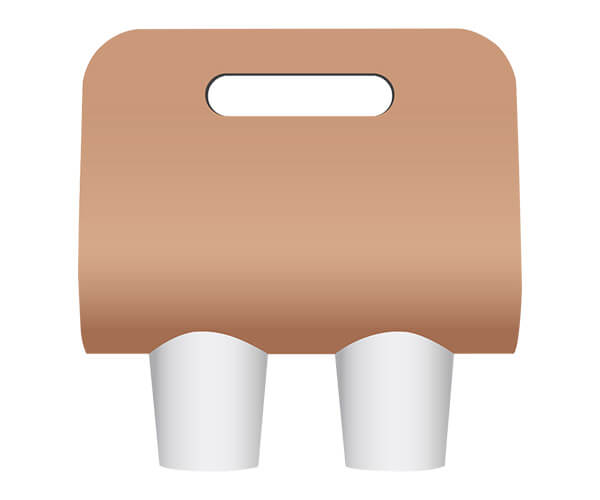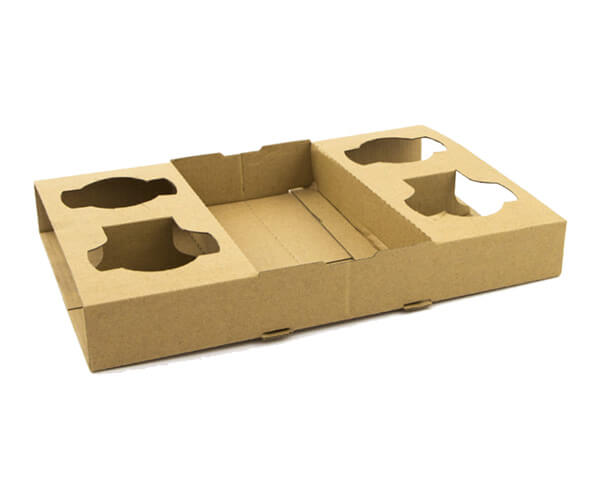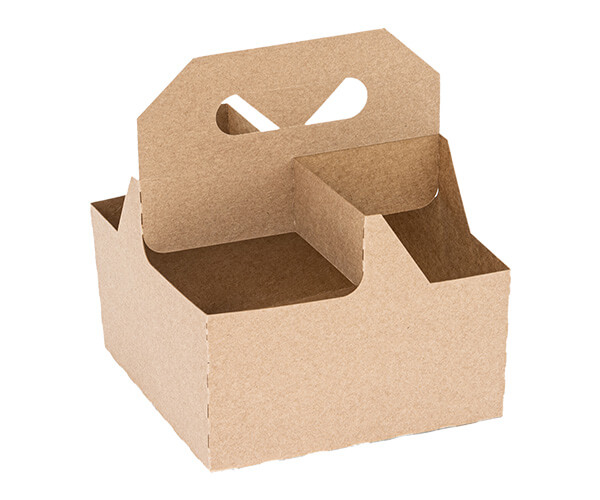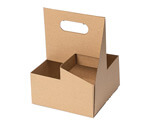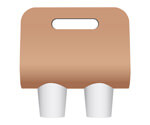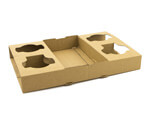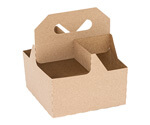 Specifications
Bespoke Shapes and Sizes
Upload Your Own Artwork
Single/Double-Sided Full-Color Printing
Premium Quality Cardboard, Corrugated and Kraft Paper Material
Metallic Foil Printing, Spot UV, Embossing, Debossing, Gloss/Matte/Soft Touch Lamination, Perforation, Scoring, Die-Cut Window and More Special Effects.
Ships Flat
Suitable Takeaway Packaging for Cups
The cup carriers have deep compartments for large drinks and handy straps that can be pushed to hold smaller glasses. These are convenient containers for quick service restaurants, food trucks, and similar uses.
Corrugated cup carriers favour restaurants, high-end food brands, coffee shops, and tea stalls. However, this limitation is also available for your home kitchen shelf. The cup holder's primary function is to protect drinking glasses and other materials from rubbing and cracking; therefore, the holder can make it more secure for coffee and other drinks.
The packaging experts at PackagingPrinting come up with the ultimate solution for the great personalization of cup carriers. It must include colour patterns, artwork, typography, and company descriptions.
Therefore, you need to consult with a specialist who can help you take your tea or coffee packaging to the next level. When people buy drinks, they need the right and safe packaging to carry them easily.
Our packaging team specializes in corrugated paperboard and kraft boxes. These cardboard cup holders bring an ethereal look to soup and coffee mugs. They are sturdy enough to support the weight of many disposable or plastic cups.
Hence, choosing cardboard cup carrier boxes is always recommended to help save our mother earth. This is due to their biodegradable characteristics and their organic nature.
Custom Cup Box with Handle
Handle support can be among the significant advantages of these boxes. Many brands use this in packaging to present their liquid products to customers.
It provides enough space and strength to ensure the glass is in a particular place. Company slogan and logo on cup carrier boxes could help establish brand recognition.
Custom-Printed Cardboard Cup Carrier Boxes
Various advanced printing techniques are applied to the cardboard cup holders to create the most attractive look. As the physical appeal of the boxes matters a lot in addition to the quality of the material and coating, the packaging consultants at PackagingPrinting make most of the cup carriers in the most erotic and sensational versions of beverage packaging.
A cup carrier box usually holds disposable cups and the liquid cup, but this is not always the case. Even a high-quality carrier box can carry more than one glass to carry the drink.
The Bet Choice for Beverages
Cup carrier boxes are an example of a brand's effective beverage packaging service due to the extraordinary assistance provided by the companies. Most customers have to carry a cup in a plastic bag or sleeve, which can cause problems in many different ways. The cup holder is a valuable identity and brand for beverage packaging.
Order Your Bespoke Cup Carriers from PackagingPrinting
Our collection of carrier boxes is essential for any restaurant serving coffee or catering and a convenience store. Our paper cup carrier can be composted and reused. The cup holders accommodate hot and cold cups.
Order today and get a discount on custom cup carriers; you can add your logo on these boxes to tell the buyer about your brand. Contact our customer support team to order wholesale cup carrier boxes from PackagingPrinting.
Save money and time by buying printed cardboard cup holders from us because we offer free shipping and handling nationwide and don't charge our customers setup costs. Not only that, but we also provide free graphic design services to our clients.