Foot Lock Trays
Our foot-lock trays provide the ideal packaging for consumer goods and retail products. No glue is needed - their secure and straightforward assembly system will ensure your items stay safe. The trays are composed of two side panels from the base panel, two closure panels at the top, and a side panel on the side, all fitting together in a particular way. Lidless, these trays offer a specialist solution, tailor-made for every industry.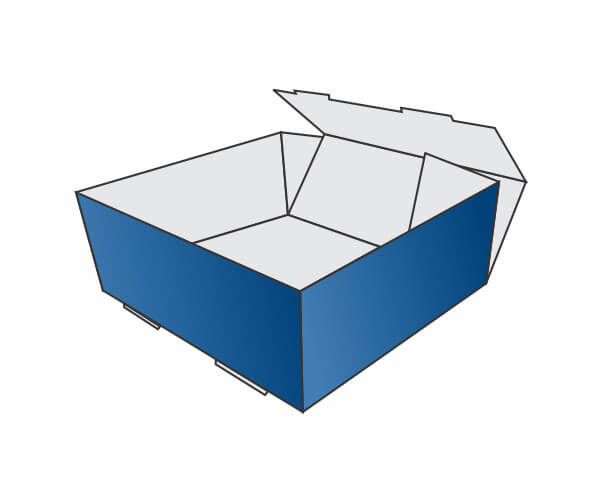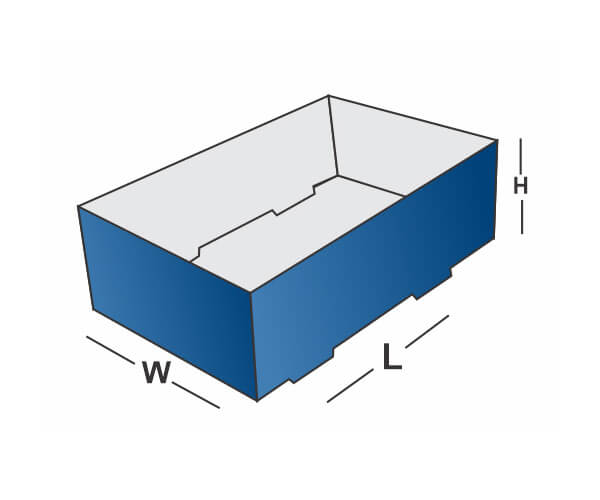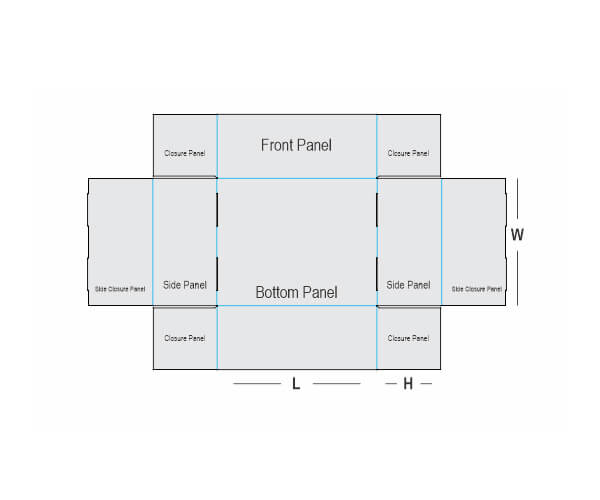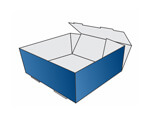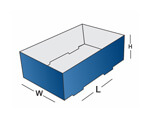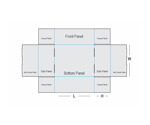 Specifications
Custom Shapes and Sizes
Upload Your Own Artwork
Full-Color CMYK/PMS Printing
Cardboard, Corrugated, or Kraft Paper Stock
Ships Flat
Create Custom Cardboard Foot Lock Trays
Check out our cardboard foot lock trays - they're trendy and turn heads in various industries, such as food, cosmetics, apparel, electronics and more. Putting the tray together with an easy-peasy locking system is quick and straightforward - no glues are required. You fold the side, closure, and base panels into the set pattern. And the best bit? You don't need a lid because these trays are only designed for use in certain situations. Perfect for all of your packaging needs!
Custom Packaging with Our Foot Lock Tray
Customizing your packaging is the best way to make your brand stand out. Our foot lock tray lets you choose from a great selection of foiling, lamination and decoration options. Before production, we'll give you a flat view and physical sample so you can make sure it looks exactly as you imagined it. That way, you'll be 100% happy with the final result!
Easy to Assemble
You can fold down the bottom flaps of your tray and liven things up with the super easy foot lock feature - assembling your tray is a piece of cake! Get it done in no time and enjoy the ease of assembly.
Quality Printing
At PackagingPrinting, we know how vital high product and service standards are for our customers. Our screen printing, digital and offset printing are all delivered with the best modern printing technologies. Enjoy the quality you can count on with our long-lasting, vibrant colours. With CMYK and PMS technologies, your printed footlocker tray will stand out in any retail space. Trust us to deliver the best quality and service when you choose PackagingPrinting.
Our Commitment to Excellence
At PackagingPrinting, we're passionate about creating great packaging for our customers. Get your order super-fast and even quicker if you've got a tight deadline with our rush delivery service. And there are no additional charges for die-cuts and plates - saving you money on your order. We are committed to delivering boxes and trays that meet and exceed expectations, providing ultimate assurance and satisfaction.