Custom Cardboard Brochure Holders
Outfit your storefronts and marketing displays with our eye-catching brochure holders! Perfect for highlighting your promotional materials, these cardboard brochure holders offer a stunning flair that is certain to capture the gaze of passersby. Create an original appearance and ensure your message stands out from the rest.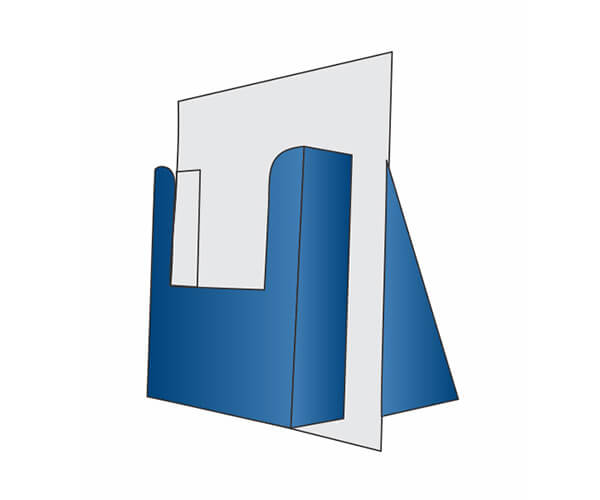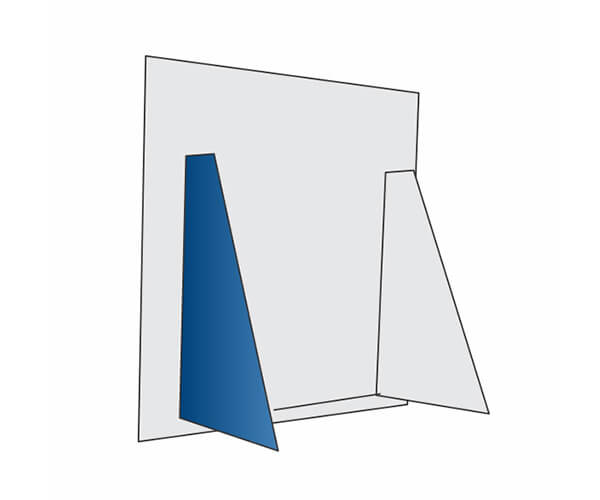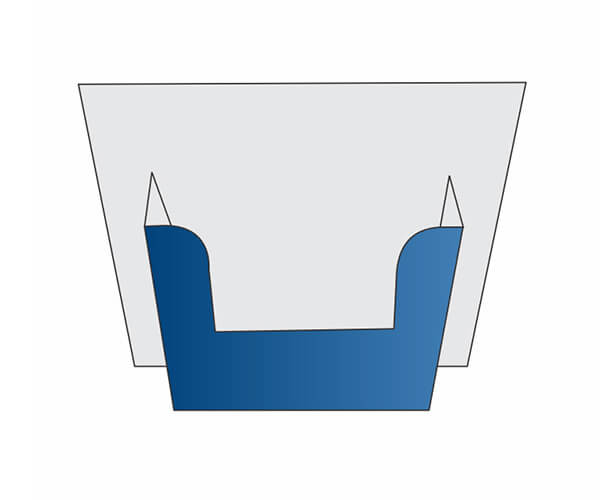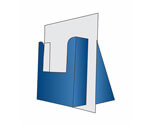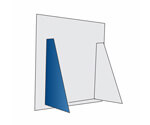 Specifications
Custom Shapes and Sizes
Upload Your Own Artwork
Full-Color CMYK/PMS Printing
Cardboard, Corrugated, or Kraft Paper Stock
Ships Flat
Get Your Business Noticed with a Cardboard Brochure Holder
Draw attention to your business with a cardboard brochure holder! Whether you're a small venture looking to spread the word or a larger enterprise presenting a new offering, a brochure holder can help you make a big statement. Our reliable, lightweight stands boast a sleek design with a vivid, attention-grabbing display, ensuring your brochures stand out. With a dependable slant-back design, your flyers will stay neat and organized, bringing professional finesse to reception desks and lobbies. Moreover, its highly portable nature allows you to take it wherever you go - from conventions to exhibitions, your clients will always have access to your handouts. Take the lead over your competitors and give your business the extra prominence it deserves with a custom-printed cardboard holder for brochures!
Start Showcasing Your Brochures: Choose Your Custom Cardboard Holders and Stands Today
This is your opportunity to ensure your brochures stand out from the rest. You can flaunt your materials with finesse with our top-notch custom brochure holders and stands. Whether it's a convention, fair, shop, or any other event, our perpetual cardboard holders and stands will make it easy to display your offer. Not only are you guaranteed to capture your audience's attention, but these holders are also highly affordable and simple to assemble. So start showcasing your brochures and transform your materials into a captivating display. Order your brochure holders now!
Wide Variety of Brochure Holder Styles and Sizes to Choose from
We offer a wide selection of custom cardboard brochure holders, perfect for events and presentations. Our customizable options come in various shapes and sizes, allowing you to choose the one that best matches your designs and reflects your brand's style. Our selection includes sleek and modern holders that bring a contemporary feel to event venues and more rugged rustic holders for areas with a lot of foot traffic. These holders are ideal for displaying business cards, catalogues, and other promotional items and allow you to promote your items, a reminder of your presence. These holders are durable, reliable, and perfect for displaying brochures on walls, shelves, and other countertop surfaces.
Affordable and Eco-Friendly Advertising Solutions
Maximize the effect of your promotional materials with these bespoke brochure holders. Not only are they a practical choice, but they are also an environmentally-friendly and cost-effective option to consider. Designed for indoor display, they are lightweight and easily movable.
Each holder is tailored to your business, ensuring your marketing materials are suitably presented. With an extensive selection of designs, sizes, and colours with full-colour printing, it is ideal for branding your leaflets, price lists, menus, and magazines.
Eliminate any mess and fuss associated with advertising and guarantee that your customers have the latest information quickly. Protective and cost-effective, these holders are the perfect way to market your services without a huge budget. Choose bespoke cardboard holders for brochures and demonstrate an eco-friendly and budget-conscious way to promote your business forever.