Five-Panel Hanger Boxes
These boxes can be a great asset for customers and businesses – they offer a stable, durable structure that guarantees your products will be securely held and shipped. Not only that, but it can also give a point of display in stores and warehouses that can help boost sales. Plus, with five-panel construction, these boxes provide cost-effective, reliable solutions not just for shipping but also presenting products to customers in an eye-catching way.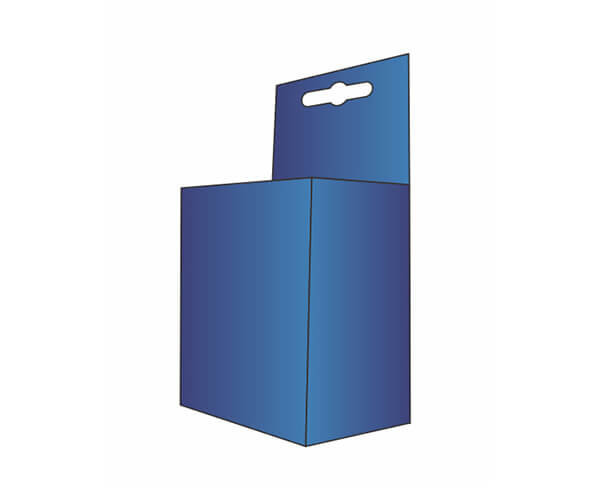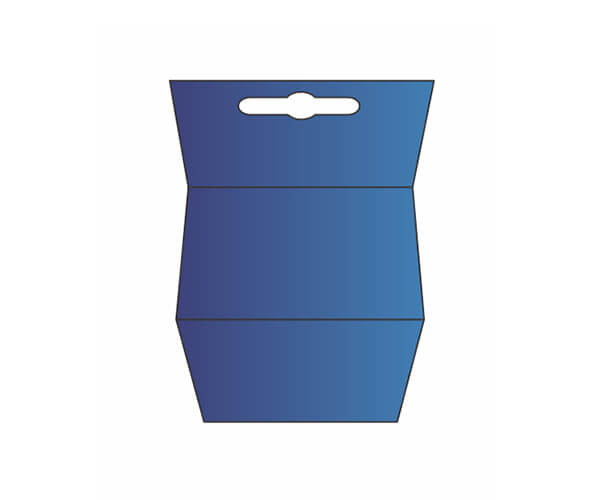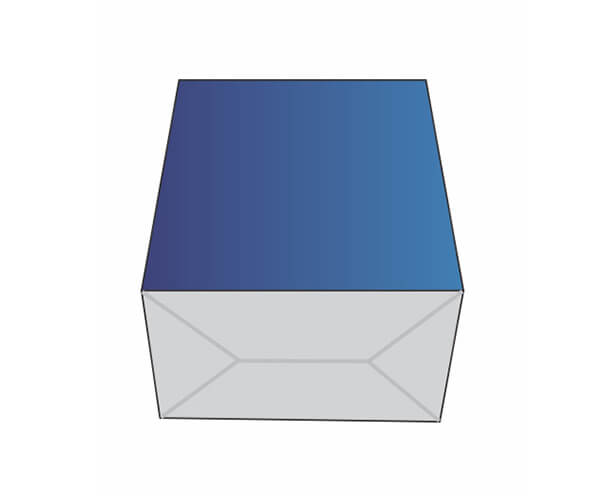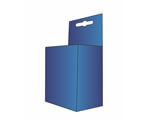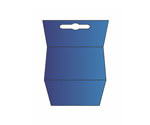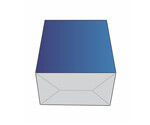 Specifications
Custom Shapes and Sizes
Upload Your Own Artwork
Full-Color CMYK/PMS Printing
Cardboard, Corrugated, or Kraft Paper Stock
Ships Flat
Create Custom Five-Panel Hanger Boxes
Do you have products that need to display? Don't worry – we've got you covered with our five-panel hanger boxes! They're perfect for all sorts of things, as they can be tailored to fit whatever shape and size you need. Also, you can choose from a range of different designs and prints to finish it off. They're strong and durable, so you won't have to worry about your items getting damaged during display or transport. So why wait? Take your products to the next level with these custom hanger boxes!
The Benefits of Five-Panel Hanger Boxes
It's no surprise that five-panel hanger boxes are so prevalent in retail businesses – they offer a range of great perks! Their design features a die-cut hanger tab that allows them to hang easily on displays, hooks, or pegs and attracts customers. Plus, they require less space than other packaging options, helping with overcrowded shelves or limited displays. Assembling them is a breeze, and they're usually made with sturdy materials so your products get shipped and stored safely. All in all, five-panel hanger boxes have it all going on!
Easily Hangable
These five panel hangers are perfect for organising and displaying jewellery, accessories and cosmetics. You won't have to worry about wall damage when you mount them; they're lightweight and easy to install. You can also use them to declutter any area, be it your home, office or somewhere else. Stop hesitating and get creative - these hangers are simply amazing!
Compact
These five-panel hanger boxes are perfect for small or tight spaces and look good too! They take up minimal room while giving you all the benefits of organising your stuff nearby. Pack your clothes, food items, or anything else you need - these boxes are the perfect way to get everything in order.
Easily Stacked
The five-panel hanger boxes make it easy to keep everything super organised and organised. Each one fits neatly on top of the other, so you've got plenty of storage space.
Versatile Uses
Do you have a lot of bits and bobs that need a store? Five-panel hanger boxes are the solution! They're a brilliant way to keep everything organised, organised clothes and accessories to stationery, documents, and shoes. You can even store jewellery, cosmetics, and other small items. Plus, they're so easy to use! Hang them up, and you have an instant packaging solution that will free up space and help you find things more quickly. Neat and compact - these handy hanger boxes are great for decluttering and giving your store or room an instant facelift.
Easy Accessibility
This product is your go-to for effortless access to its contents - it features five panels, which makes locating and retrieving the items you need a breeze. Its user-friendly design also ensures you can find what you need without digging around. Get ready for stress-free access like you never knew before!
Experience Quality and Satisfaction with PackagingPrinting
At PackagingPrinting, we guarantee you a great experience! We've got a great selection of custom packaging solutions and the most modern equipment available - so you know you'll always get results you'll be proud of. With unbeatable customer service, affordable prices and a vast range of products, we are the perfect option for all your packaging needs. We promise you top-of-the-line quality, great value and absolute satisfaction - no matter what kind of design, production, printing or delivery job you need! When you need the perfect packaging solution, think of PackagingPrinting!